Shining House Launches Premium Cut Diamond with Sarine Profile
May 24, 16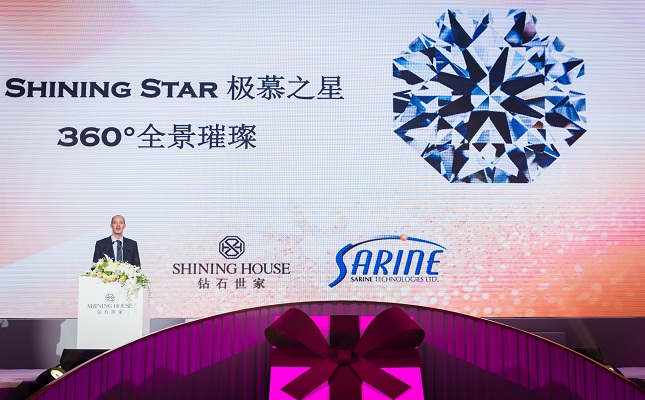 (IDEX Online News) – Shanghai-based jewelry retailer Shining House announced that it is launching its new premium cut diamond, the octagonal Shining Star, supported by Sarine's Light Performance and Profile digital solutions.
The Shining Star jewelry line was launched at the Shanghai Wanda Reign Hotel, and each Shining Star diamond will be sold with an International Gemological Institute (IGI) report accompanied by Sarine's Light Performance certification. The profile offers consumers an accurate and fully transparent report.
The collaboration between Shining House is indicative of Sarine's attempts to grow its profile in the Asian market and Asian jewelry retailers' increasing use of the Sarine Profile.
"Sarine's world-leading analysis and imaging products and services are the ideal match for the new premium Shining Star line, as they present the unique diamond's beauty and quality, including its exceptional light performance grade, in a way only we can," said Sarine CEO Uzi Levami.
"Sarine's technologies will highlight and certify the beauty and quality of our diamonds, while at the same time creating a totally new and unforgettable customer experience," said Shining House chairwoman Winny Chen.