Gem-A Relaunches Gem Empathy Award for IJL 2016
May 24, 16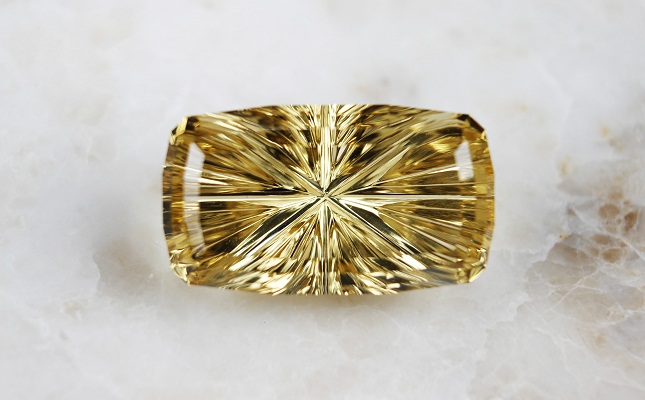 (IDEX Online News) – The Gemmological Association of Great Britain (Gem-A), a London-based educational charity has announced the relaunch of the Gem Empathy Award, in partnership with International Jewellery London (IJL). The award is open to all exhibitors in the Design Gallery at this year's IJL and will be presented at the show.
The IJL award was previously presented to the exhibitor, who in the opinion of the judges makes captivating use of one or more gemstones. The format for this year has changed, however. Applicants will be encouraged to create a design around a 10.46-carat Fantasy Cut golden beryl – sourced from award-winning gem cutter John Dyer.
The judging panel will be made up of four representatives from Gem-A and IJL, and will evaluate submitted designs based on the relationship between stone and design, the practicality of the design and the style and beauty of the overall design.
"This competition will undoubtedly inspire some beautiful designs featuring this exceptional stone by our Design Gallery exhibitors," said IJL event director Sam Willoughby.
"The new criteria opens up the Gem Empathy Award to so many more designers and will make for a stunning display for visitors to the show. We are extremely appreciative to Gem-A for this creative initiative.