Guinea Authorizes Formation of Diamond and Gold Bourse
June 14, 16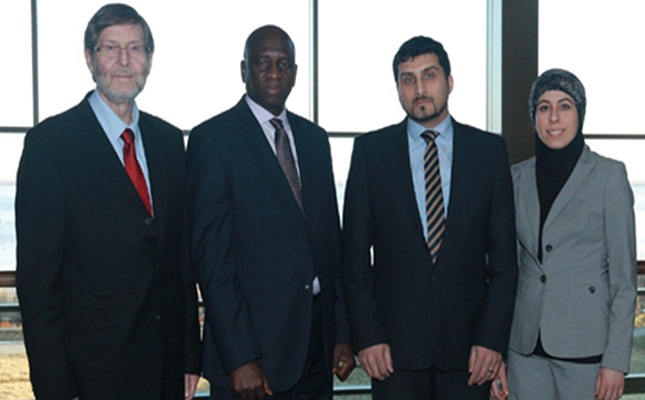 (IDEX Online News) – The government of Guinea has launched a joint venture with two Canadian-based companies to incorporate the Diamond and Gold Bourse of Guinea Group (DGBG).
Guinean Ambassador to Canada Saramady Touré announced that Guinean president Prof Alpha Conde recently signed a government decree, establishing the DGBG.
The incorporation of DGBG is a joint effort including her Royal Highness, daughter of King Saud, two Canadians, I. E. Lakkis from Investissement Royal KSA Inc. of Montreal QC, and Mike Botha, CEO of Embee Diamond Technologies Inc. – the company responsible for cutting the "Esperanza" diamond – the most valuable diamond ever recovered in the USA.
Lakkis is the CEO of the DGBG, having previously been appointed representative for Guinea in the Kingdom of Saudi Arabia for the pursuit of investment opportunities for investors from Saudi Arabia and other Gulf countries.
The DGBG will offer membership to diamantaires who are audited members of industry standards and certification organization, the Responsible Jewelry Council (RJC), and will subsequently apply for membership of the World Federation of Diamond Bourses (WFDB) once it becomes operational.