Namdeb Strikes Additional Diamond Deposits
July 19, 16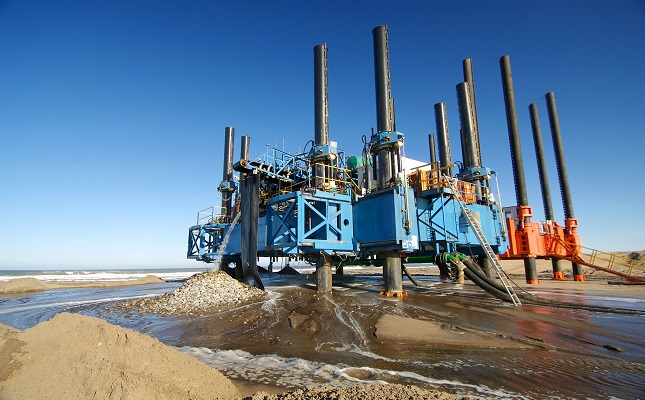 (IDEX Online News) – The Namdeb Diamond Corp., a joint venture between the Namibian government and De Beers, has struck more diamond deposits after pushing the sea wall back at its land-based operations, according to a report on Bloomberg.com.
The country's finance minister Calle Schlettwein said that the discoveries of diamonds on land bordering the southern Atlantic coastal areas could extend ground-based mining operations by another 50 years.
Namdeb uses technology to scour the bottom of the Atlantic for gems, and for its land-based operations, it pushes back the sea by creating an artificial sea wall. The area around Namibia's Atlantic coast is thought to hold around 80 million carats of diamonds – and is the world's richest marine deposit.
In May, the Namibian government and De Beers agreed the signing of a 10-year sales agreement, the beneficiation of which is thought to be worth around $430 million.