Petra Production Exceeds Company Guidance +16% in FY 2016
July 25, 16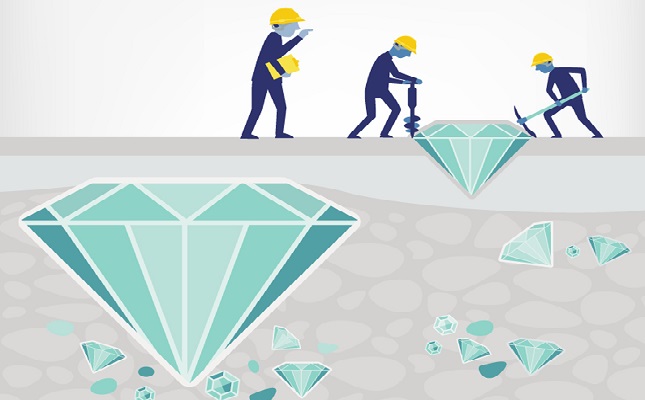 (IDEX Online News) – Petra Diamond Limited has reported its results for the 2016 fiscal year ended June 30, which showed that production increased 16 percent to 3.7 million carats.
The company's original guidance had estimated an output of 3.6-3.65 million carats, which compared with 3.2 million carats produced in 2015.
Revenue during the financial year increased 1 percent to $430.9 million compared to $425 million over the previous year. The company said that it was due to an increase in volumes sold, particularly from the newly established Kimberley Ekapa Mining operation. However, this was partially offset by softer diamond prices during the 2016 fiscal year, which resulted in a 6-percent decrease for rough diamonds on a like-for-like basis.
Looking ahead, Petra expects to produce 4.6-4.8 million carats in the 2017 fiscal year, a predicted increase of 25 to 30 percent. The company's long-term production target is approximately 5 million carats by 2018, a year earlier than originally anticipated – rising to 5.3 million carats by 2019.
"Petra has recorded further strong growth, leading to record production levels for the year and the expectation that the Group will reach its long-stated target of ca. 5 Mcts by FY 2018, a year earlier than previously anticipated," said Petra CEO Johann Dippenaar.
"Petra is fully financed to completion of its expansion programmes, all of which remain on track, and its financial position is in line with expectations, including the related debt facility covenant measurements."