Dirlam Receives WJA Special Services Award for Excellence
July 27, 16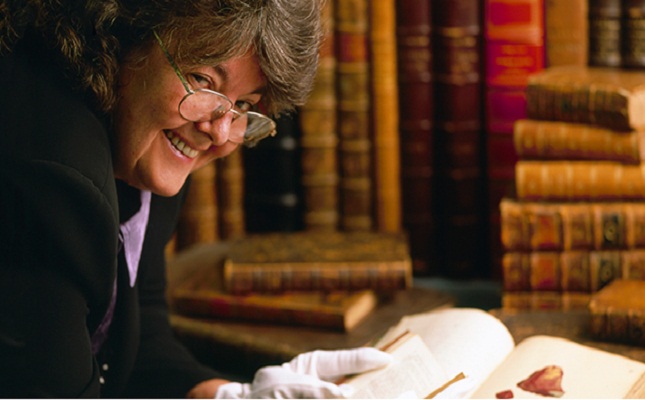 (IDEX Online News) – Dona Dirlam, a near 40-year veteran of the gem industry was recently honored for her innovative work with the Women's Jewelry Association (WJA) for excellence in special services.
Dirlam is the founder and director of the Gemological Institute of America's (GIA) Richard T. Liddicoat Gemological Library and Information Center, whose collection under her stewardship has grown to include 57,000 books, 700 journals and magazine titles, 175,000 digital images, more than 1,800 videos and DVDs and the Cartier Rare Book Collection.
Dirlam holds a Master of Science degree in Geology and Geophysics from the University of Wisconsin (Madison), and began her career as an Earth sciences teacher. Upon completion of her Graduate Gemologist diploma, she joined the GIA as staff gemologist and later the institute's research librarian.
"Dona and her staff not only built GIA's library from a few bookcases to the astounding and unique multimedia collection it is today, she was able to cultivate it into the world's leading resource center for gems and jewelry," said GIA president and CEO Susan Jacques. "During her decades of service to the Institute, she has inspired countless women with her wisdom and passion for all things geology and gemology. We're truly honored to have Dona on our team at GIA and I'm thrilled that the WJA has recognized her as a pioneer for women in the industry."
The WJA Awards for Excellence are presented to female jewelry and watch professionals that have demonstrated significant achievements throughout their careers.