24 Karat Club To Make History As Waldorf Astoria Closes
August 23, 16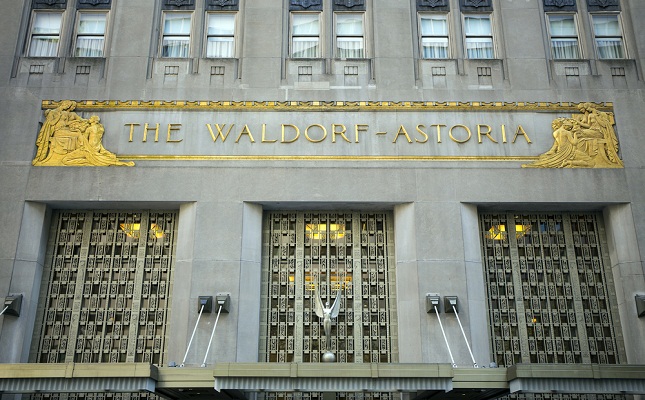 (IDEX Online News) – The 24 Karat Club of the City Of New York will hold its 115th annual Grand Banquet on January 14, 2017, at the Waldorf-Astoria Hotel.
The 2017 event will be even more memorable as it is the last one that will be held in the historic Waldorf Astoria grand ballroom before the hotel closes for a three-year renovation project, the organization said.
The 24 Karat Club Banquet has been held at the Waldorf Astoria since 1913, when the hotel was located at the corner of Fifth Avenue and 34th Streets, today the site of the Empire State Building.
The 24 Karat Club Banquet is the second-oldest event still running at the hotel: only the Pennsylvania Society banquet, which dates back to 1899, has an older tenure in the grand ballroom than the 24 Karat Club Banquet.
More details—including a very special entertainment announcement—will be announced soon, 24 Karat Club added.