Cartier's Fifth Avenue Flagship Store to Reopen in September
August 31, 16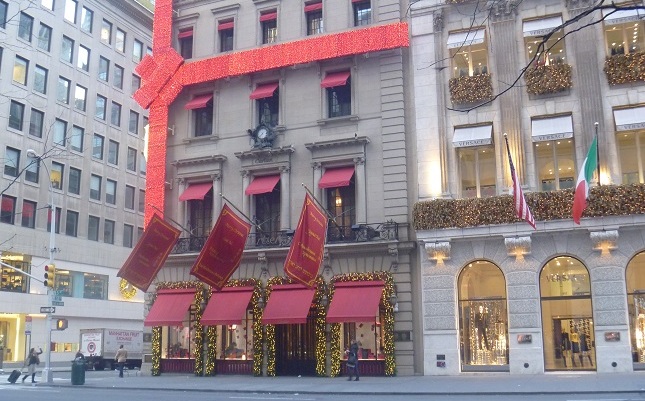 (IDEX Online News) – Upscale jewelry maison, Cartier, will reopen its flagship store on New York's Fifth Avenue next month.
The reopening follows renovations at the 653 Fifth Avenue premises which began two years ago.
Cartier opened a temporary storefront on the well-known New York fashion street.
Cartier has already started to promote its newly updated flagship through sponsored social posts and an email blast sent to those already subscribed to receive its newsletters.
The sponsored posts and email messaging feature a computer rendering of Fifth Avenue at night. In the center of the message is a larger-than-life Cartier red gift box, slightly ajar to show the flagship boutique as if it were a piece of jewelry being unveiled from its packaging.
Pierre Cartier, the son of Louis-François Cartier, the brand's founder, acquired the building in 1917. The neo-Renaissance style property came into Cartier's possession by trading the homeowner a pearl necklace, valued at $1 million, for the mansion on Fifth Avenue. The pearl necklace has now been reproduced by Cartier and will be on display at the Fifth Avenue flagship as it reopens after its two-and-a-half-year transformation.