KP Chair Announces Speakers for 2nd Special Forum on Diamond Evaluation
September 26, 16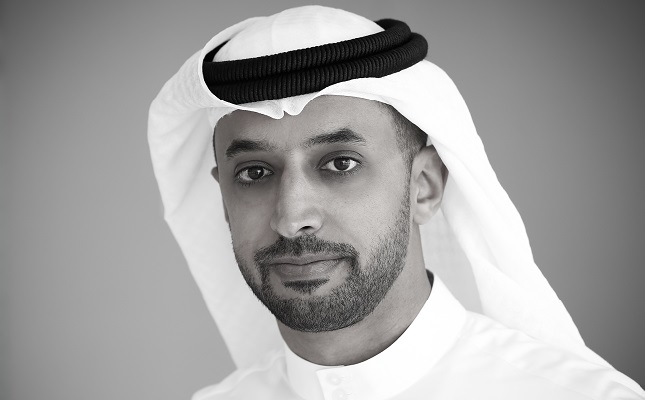 (IDEX Online) – Ahmed Bin Sulayem, the KP Chair, today announced program and speakers for the upcoming KP Chair 2016 Special Forum on Rough Diamond Valuation which will be held in Antwerp, 30th September, in collaboration with the Antwerp World Diamond Centre.
Bin Sulayem said: "Rough diamond valuation is a challenge that is not limited to one country, one diamond center, or the Kimberley Process – it is a critical challenge for the entire diamond industry. In particular, it is a top priority for the diamond exporting countries in Africa, which are looking to get the best value from their mineral resource wealth."
The second edition of the special forum will take the format of a closed workshop which will allow in-depth consultation with stakeholders and industry leaders. Four dedicated panels will debate on specific topics related to rough diamond valuation.
The opening speech will be given by Dan Devlin, Senior Economist, Natural Resource Taxation of the OECD on 'Challenges in Rough Diamond Valuation - Update on OECD Work into Understanding Valuation Practices'.
Session one will be a discussion on rough diamond valuation challenges from a producer's perspective. The panelists are: Feriel Zerouki, Head of Government and Industry Relations, De Beers Group of Companies; Dorothee Gizenga, Executive Director of Diamond Development Initiative; Frederik Degryse, Marketing Manager of the Dominion Diamond Corporation; Alexey Genkin, General Manager of Grib Diamonds; and Andrey Polyakov, President of the World Diamond Council (WDC) and Vice President of Alrosa.
Session two is entitled 'Experiences from polished price list experts, and features Ehud Cohen, Founder and Chairman of Idex Online; and Richard Platt, Director at PolishedPrices.com.
The third session is called 'Professional valuators and industry experts approach. The panelists are: Benjamin Marriott, Managing Director (Global) of the Diamond Counsellor International; Menachem Pelleg, President of Diamond Marketing Consultants; AJ Eiseb, Executive Chairman of Global Diamond Valuators Namibia (Pty) Ltd.; Frank Govic, Director at GTD Consulting; Lieve Peeters, Chief Gemologist for Infinity Diamonds and Former Belgian Government Expert at the Antwerp Diamond Office; and Dr. Casper Fithen, Operations Director at Martello Risk.
The fourth session is called 'Tender and auction experts approach to valuation', with the panelists being: Didier Backaert, Consultant at Bonas Group; David Kuchler, CEO at Hennig Belgium; Adam Schulman, Managing Director of Koin International; and Avner Sofiov, President of Tzoffey's Diamonds.
Peter Meeus, workshop coordinator said: "At the first workshop in Dubai, we selected some interesting topics related to the challenges of valuation of smaller and lower quality goods below $20/ct.; the issue of the availability of pre-assorted categories prior to valuation; and the need to come to a level playing field of qualified government diamond valuators.
"At this second edition we will try to elaborate further on the specific challenges for artisanal mining, study how reference polished price valuation lists and price books could contribute, how auction and tender houses evaluate price discrepancies and see if we can come to a first set of best valuation practices for rough diamond exporting and importing centers."