Kennady Diamonds Reviewing Kelvin Valuation Update
November 06, 16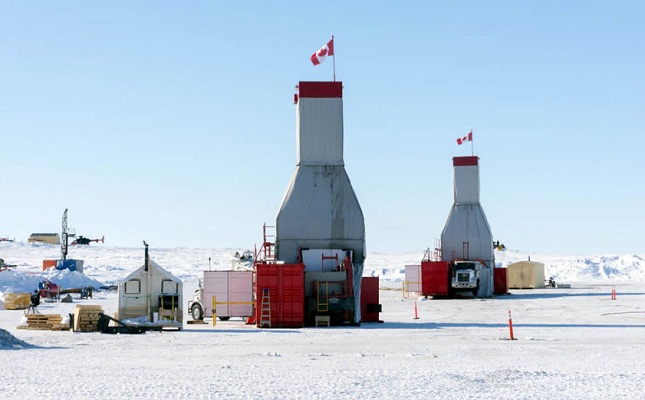 (IDEX Online) – Kennady Diamonds Inc. has received and is reviewing an initial draft of the Kelvin diamond valuation report from WWW International Diamonds (WWW).
As part of the company's economic assessment of the Kelvin kimberlite, a second, independent market valuation is now underway in Antwerp. The second exercise is designed to obtain the market valuation for a combined parcel of diamonds from both the 2015 and 2016 bulk sampling exercises at Kelvin.
President and CEO of Kennady Diamonds, Dr. Rory Moore commented: "We are pleased to have an initial draft report from WWW, which we are presently reviewing. We also look forward to completing our second valuation of all the Kelvin diamonds as their combined weight of over 2,000 carats provides a more robust parcel size for real-time market valuation."
The second market valuation will be completed at the end of next week with results anticipated in the following seven to ten days. Valuation results from WWW will be released upon completion of the company review and finalization of the report, which is expected by the end of next week.
Kennady Diamonds Inc. owns the Kennady North diamond project located in Canada's Northwest Territories immediately adjacent to the Gahcho Kué diamond mine operated by De Beers and Mountain Province Diamonds.
Kennady Diamonds aims to identify a resource along the Kelvin – Faraday kimberlite corridor of between 13 million and 16 million tonnes at a grade of between 2 and 2.5 carats per tonne and also to identify new kimberlites outside of the corridor.