Forevermark Launches Holiday Advertising Campaign
November 08, 16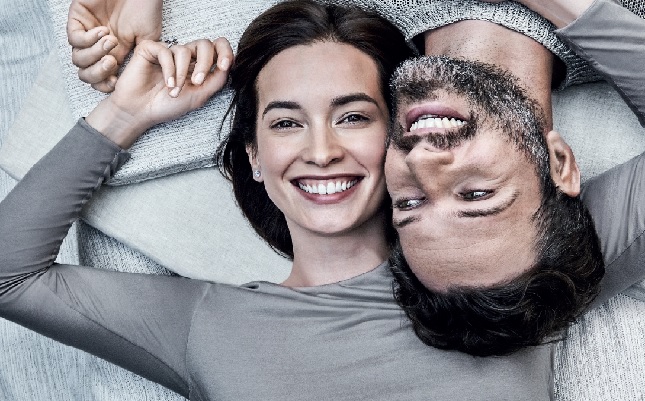 (IDEX Online) – Forevermark has announced its holiday strategy featuring the brand's 'Ever Us' two stone, 'Black Label,' and 'Seize the Day' campaigns working together to drive diamond demand for the all-important holiday season.
The 'Ever Us' two stone program, launched with Signet last year, includes a new Forevermark 'Ever Us' two stone jewelry commercial. Featuring the signature 'Ever Us' bypass ring, the commercial also showcases an expansion of the Forevermark 'Ever Us' two stone product offering including hoop earrings and a pendant.
"After launching the 'Ever Us' two stone category with Signet last year, we decided to bring the concept to life through our own television commercial that would create an emotional connection with the Forevermark customer," said Charles Stanley, President of Forevermark US. "The commercial focuses on two individuals, each with their own unique aspirations and goals, coming together to form a powerful bond rooted in friendship and love."
Directed by Anders Hallberg, the commercial was filmed on location in New York City. The commercial debuted nationally on November 7 with 15 second and 30 second spots on network prime stations including ABC, CBS, and NBC, as well as on cable networks such as ESPN, NFL Network, and History. Primetime and cable programs include Dancing with the Stars, Modern Family, The Big Bang Theory, The Voice, Sportscenter and NFL Game Day Live.
An 'Ever Us' two stone print campaign featuring both lifestyle and product creative will run throughout Q4 in publications targeting affluent consumers such as Elite Traveler, InStyle, Travel + Leisure, and W Magazine. Digitally, 'Ever Us' will run on paid search, paid social media, targeted networks, mobile and premium websites such as AFAR, StyleCaster, The Atlantic and The Washington Post.
Announced earlier this year at JCK, the Forevermark Black Label Collection is now available in select Forevermark jewelers throughout the country. The collection currently includes four diamond shapes, round, cushion, square, and oval, cut for supreme symmetry and light performance. A heart shaped diamond will be added to the Black Label Collection in 2017, along with an evolved creative concept.
'Black Label' holiday advertising will include print creative in publications such as Brides, Grace Ormonde Wedding, and Modern Luxury Brides. Digital advertising for the Black Label Collection includes banner ads and custom content on premium websites including Harper's Bazaar, The Knot, and various social media platforms.
Rounding out Forevermark's three-tiered holiday advertising strategy is the next generation of 'Seize the Day', the high-impact holiday campaign launched last year. The 'Seize the Day' campaign is similar to The De Beers Group's past campaign of the same name, which also aimed to increase consumer diamond demand by speaking directly to men leading up to the holiday. Like the 2015 campaign, the 2016 ads will feature bold, catchy, emotional copy lines, each tied to a specific product. Each ad will have a strong call-to-action driving consumers to Forevermark.com and, ultimately, a Forevermark Jeweler.
'Seize the Day' advertising will launch on November 17 with digital ads on male-targeted websites such as Amazon, ESPN, Bloomberg and Esquire, as well as paid search and social media. The campaign will also run out of home units in 24 markets across the country. High-impact units include: Westlake Station domination in Seattle, Skyway Pillar domination in Minneapolis, Boston South Station, Stamford Station domination, NJ Transit, LIRR and Metro North, Lenox Station domination in Atlanta, Fashion Show Mall domination on the Las Vegas strip and Jefferson Station domination in Philadelphia.
Partnership versions of creative for the 'Ever Us,' 'Black Label,' and 'Seize the Day' campaigns will be available to all Forevermark jewelers.