Stornoway Diamond Corp Reports Start of Sale of Renard Goods in Antwerp
November 15, 16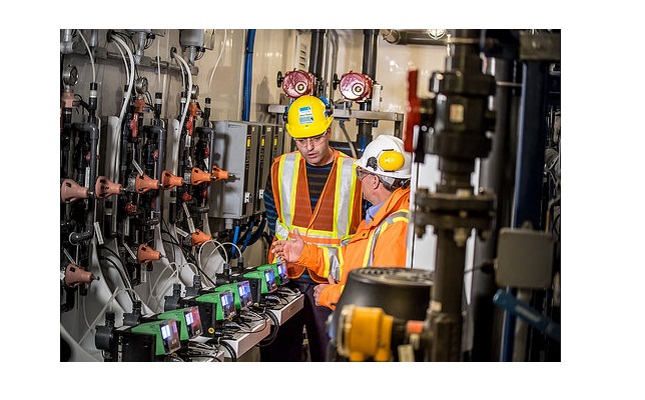 (IDEX Online) – Stornoway Diamond Corp has reported a net loss for the three month period ended September 30 of C$15.5 million compared to C$10.3 million profit for the year-earlier quarter.
The company said that this was largely due to a change of $25.0 million in other (income) expense including $12.4 million due to derivative loss resulting from changes to fair value and foreign amortization of financing fees due to drawing of the cost overrun facilities of $48 million becoming unlikely. These fees of $5.2 million will be amortized starting July 1, 2016 until December 31, 2017.
The Renard Diamond Mine was officially opened on October 19, and the first sale of Renard diamonds started on November in Antwerp which is two months earlier than previously anticipated.
Matt Manson, President and CEO, commented: "The current quarter reflects the wind-down of mine construction activities at Renard and the commencement of our production ramp-up. Our final forecast for mine capital cost continues in line with our previously reduced estimate of $775 million, and we remain on track for commercial production by year end. Open pit mining and ore stockpiling continues comfortably ahead of plan, and the development of our underground mine ramp has largely caught-up the delays caused by water infiltration earlier in the year.
"As reported on October 6, our first diamond sale commenced on November 14 in Antwerp, which is earlier than previously planned. Based on the characteristics of our early diamond production and the rate of our ramp-up, we are on track to exceed our guidance for FY2016 carat production, albeit at a lower than expected initial diamond price owing to a higher than expected proportion of small diamonds in the early product mix. Proceeds from this diamond sale will represent un-budgeted pre-production revenue, and will supplement further our already strong balance sheet position."