ALROSA Sells $5M of Rough at Vladivostok Sale
December 01, 16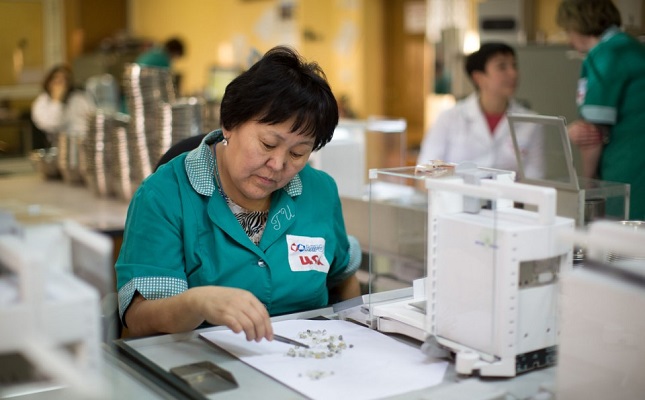 (IDEX Online) – ALROSA reported rough diamonds worth $5 million were sold during a trading session held from November 21-25 at the Eurasian Diamond Centre in Vladivostok.
The sale offered Russian and foreign long-term clients mostly industrial grade diamonds.
"In order to study potential demand, we offered average and small size rough diamonds to our clients in test mode at the last trading session," said ALROSA Vice President Yury Okoemov. "We assess the trading session results as successful."
Quarterly sales of special size rough diamonds are planned at the EDC trading platform early next year.
Annual revenue from selling Alrosa's diamonds in the framework of the Eurasian Diamond Center (EDC) in Vladivostok may reach $100 million-$150 million, according to comments by ALROSA President Andrey Zharkov cited by the TASS news agency.