IDE: Combine Business and Pleasure at International Diamond Week in Israel
December 18, 16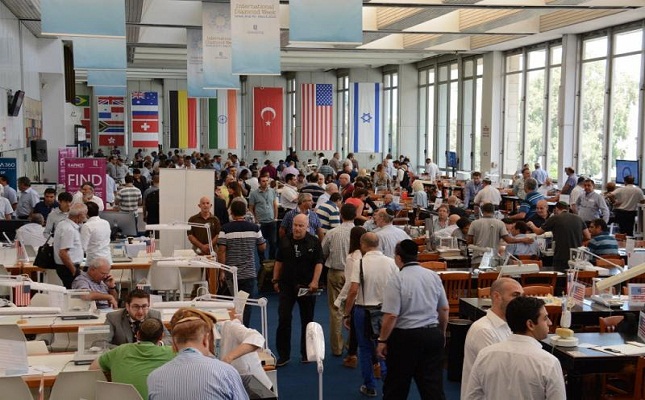 (IDEX Online) – The Israel Diamond Exchange (IDE) is inviting overseas buyers to combine business with pleasure when they visit the sixth International Diamond Week in Israel (IDWI) from February 13 to 16 where hundreds of Israeli and foreign companies will offer a wide variety of goods.
The IDE will also officially inaugurate its new state-of-the-art International Tender Center during the diamond fair.
The IDWI organizers are planning an active social program, including a gala reception, a morning cultural program for spouses, and free tours to either Jerusalem or the Dead Sea, the IDE said in a statement.
IDE President Yoram Dvash said that IDWI offers overseas buyers a chance to enjoy a winter break, as well as to explore business opportunities. "This year we decided to enhance the 'fun' aspects of the event. We're inviting buyers to bring their spouses and for the first time we're organizing a special program for spouses during the day.
"We hope that participants will discover all that Tel Aviv has to offer – restaurants, nightlife, cultural events. IDWI is a great start for a short vacation: three hotel nights are complimentary, and we've added a day of free touring," he said.
IDWI 2017 organizers point out that registration is progressing at a brisk pace. "We opened the registration earlier this month and we're seeing a great interest. The number of buyers at this IDWI will certainly surpass all of the previous ones," Dvash said.
This year's International Diamond Week will emphasize IDE's standing as a hub for tenders of rough and polished diamonds. Several international tenders by major producers and independent suppliers will take place during the week.