Rockwell Diamonds in Sale Agreement For Non-Core Assets
December 25, 16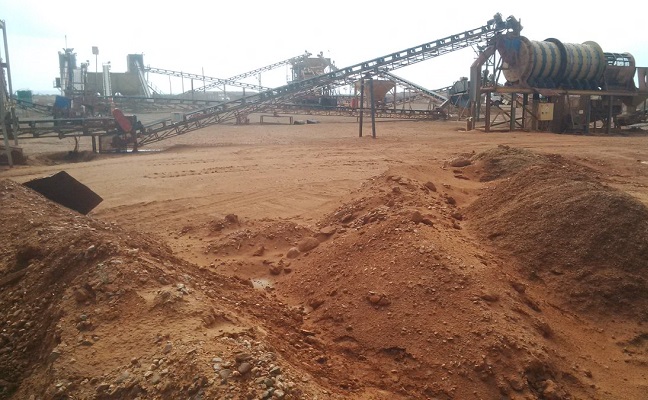 (IDEX Online) – Rockwell Diamonds Inc. has entered into a sale agreement for its non-core assets as part of its recently announced strategic repositioning and business turnaround plans.
The miner, which has operations in South Africa, has entered into a purchase and sale agreement with Nelesco 318 Proprietary Limited for certain assets and the assumption of certain liabilities for a cash price of C$4.3 million, and the assumption of C$6.7 million) in rehabilitation liabilities, and the transfer of almost 100 employees, and a tax arrangement.
Payment will be in three tranches, the first being C$1.9 million upon the completion of certain conditions expected by January 31, the second being C$1.4 million) due on completion of the registration of the Saxendrift farm in the name of Nelesco, and the balance of C$0.95 million upon the completion of and consents to assign certain contracts, the Section 11 transfer approval of the mineral properties to the name of Nelesco as well as the consent of the Takeover Regulation Panel of South Africa.
During the period up to completion of all conditions, Nelesco will operate on a contract mining basis with a royalty payable to the company of 2.5% of revenue from diamonds recovered from properties covered by the transaction and be responsible for any related rehabilitation liabilities, Rockwell said in a statement.
In addition, the transaction provides for the lease of the Saxendrift office and accommodation complex back to the company for a period of 20 years as well as access to water. The company will provide electricity to Nelesco at cost.
"This transaction represents a significant milestone in our repositioning plans for the 'new Rockwell', explained CEO Tjaart Willemse. "It not only brings in cash in addition to the recently announced funding by two of the key shareholders and a third party, but also disposes of non-core assets and associated liabilities, leaving the new Rockwell to focus on completing the next phase and ramp up of the Wouterspan mine and processing plant and advance its portfolio of development and exploration properties. The transfer of 98 employees also assists with our employee right sizing initiative and reduces the number of retrenchees."