Dominion: 10% More Rough in Q4 Than Year Before on Higher Processing Volumes
January 17, 17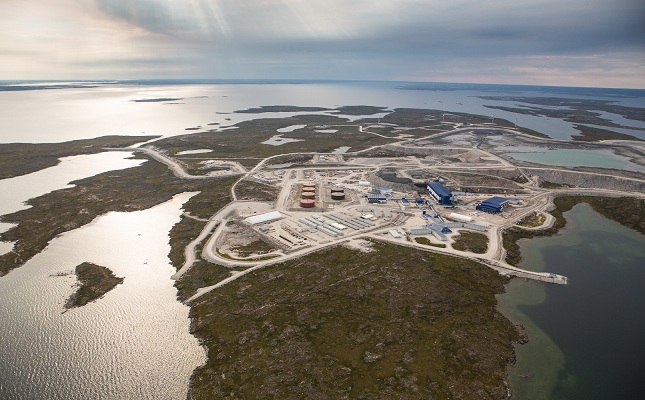 (IDEX Online) – Dominion Diamond Corp said that diamonds recovered in the fourth calendar quarter of 2016 were 10% higher than in the same quarter of the year before, reflecting higher processing volumes that were partly offset by lower recovered grade.
Diamonds recovered in calendar 2016 of 6.7 million carats were 4% higher than in calendar 2015, but 4% lower than the revised calendar 2016 plan of 6.9 million carats. Lower-than-expected diamond recovery reflected lower grades due to underground dilution, which resulted from granite sloughing from the walls of the open pit.
A new mine plan and budget for calendar 2017 is under review by Rio Tinto plc and Dominion regarding the Diavik diamond mine which is owned 60-40 by the two miners. Run of mine production for 2017 is preliminarily estimated at 7.1 million carats to 7.6 million carats.
Mining activities will be exclusively underground.