De Beers to 'Offer Concessions' at First Sales Cycle of 2017
January 18, 17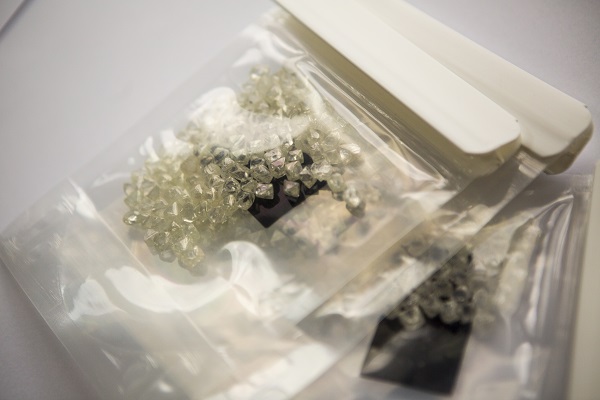 (IDEX Online) – De Beers will offer its clients concessions for a second consecutive buying cycle in a bid to support the market, according a Bloomberg report, citing anonymous sources reportedly familiar with the information.
The company's first sale of 2017 enables traders to replenish stocks following the holiday period and will be closely watched, following its smallest sale of 2016 in December of just $418 million from $476 million in November.
Diamantaires in India are still struggling to recover from the government's banknotes reforms in November that have created a cash crunch, with high-denomination notes withdrawn at short notice in a bid to fight corruption and black market trading. Most of India's diamond and jewelry transactions are in cash.
"The Indian demonetization program is showing how much of the polishing industry is still a cash business," the report cited industry consultant Richard Chetwode as saying.
"In De Beers' final sale of 2016, it allowed customers to pass on boxes of the cheaper stones even if they'd used up their allowance of deferrals, people familiar said at the time," the report said. "De Beers also took the unusual step of permitting buyers to refuse lower-quality stones from pre-mixed assortments of diamonds."
The gems that can be deferred "will be in narrower ranges than at December's sale and customers won't be allowed to separate stones from pre-mixed assortments again," sources told Bloomberg. The reduction in flexibility "may signal that the worst has passed for the broader market".
Meanwhile, Chetwode added, "The first three rough sales at the beginning of a year are historically the largest, as manufacturers look to restock after the very important fourth-quarter diamond jewelry retail sales season. The picture at the bottom end could turn nasty very quickly."