Polished Diamond Prices Show Slight Rise in February
March 01, 17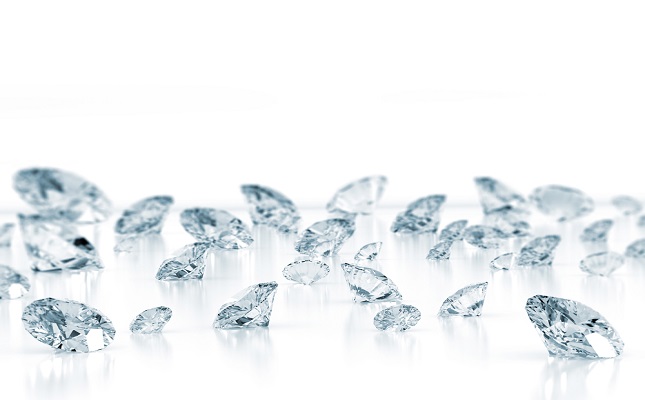 (IDEX Online News) – In February, the IDEX polished diamond price index saw a slight rise. The Index began the month at 120.2 and ended at 121.1.
The rise last month followed a similar one in January.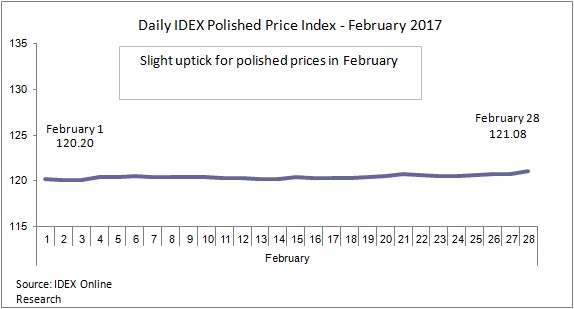 Outlook
Polished prices have continued a downward path seen from mid-2016. Meanwhile, rough prices are increasing due to strong demand, thereby putting pressure on profit margins which are already very thin.
The second De Beers sales cycle of 2017, held in February generated provisional sales of $545 million, following the first Sight of the year in January which posted sales of $729 million. Although the February sale was lower, it nonetheless shows continuing robust demand for goods which is a surprise given the decline in polished prices.
For the full version of this report in IDEX Online Research, click here