Alrosa to Introduce Synthetic and Treated Diamonds Detector at Med Conference
March 02, 17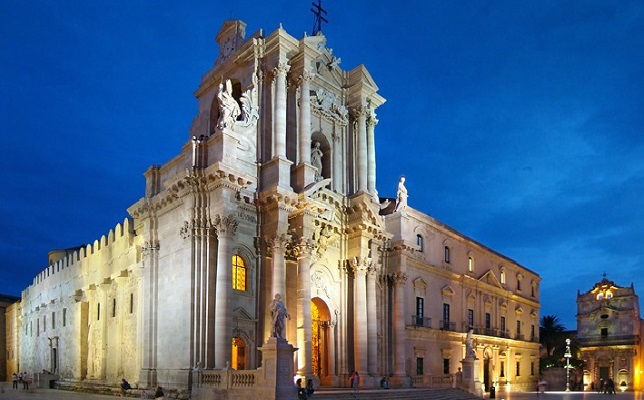 (IDEX Online) – ALROSA representative Dr. Sergei Terentev will introduce the firm's newly developed instrument Diamond Inspector at the third Mediterranean Gemmological and Jewellery Conference in May.
The Diamond Inspector can identify: polished natural diamonds from polished synthetic diamonds, polished treated diamonds and diamond simulants, according to a statement from the organizers.
The ALROSA Diamond Inspector relies on three analytical methods to determine a polished diamond's origin. Previously, such capabilities were available only at specialized gem laboratories, the statement said. The gathering is being held in Syracuse from May 11 to 14, and is the third annual conference to be held in the Mediterranean region.
The major theme of the conference will be colored diamonds, with six speakers covering the topic. Gemologists, appraisers and dealers will also be offered hands-on experience at two new workshops: 'Screening and Identification of Mounted Small and Melee Synthetic Diamonds' by Branko Deljanin (CGL-GRS) and George Spyromilios (IGL); and 'Identification and Grading of Treated and Natural Colored Diamonds' by Deljanin and Thomas Gelb (Natural Colored Diamond Association).
There will also be a round table discussion on 'Colored Diamonds - describing and marketing' and 'Fluorescence - Importance for ID and Value of Fluorescent Diamonds'. The panel will include ALROSA's Dr. Victor Denisov, Aurora Gems and NCDIA President Alan Bronstein, Deljanin, HRD's Dr. Katrien De Corte, NCDIA's Thomas Gelb, NAJA's Gail Brett Levine, and Kym Hughes from Symmetry Jewellery Valuation who will discuss issues guided by moderator John Chapman from Gemetrix, and answering questions from other delegates.
Speakers on the subjects of synthetic diamonds, natural gems, cutting and jewelry will be Dr. Sergei Terentev from ALROSA, Dr. Ilaria Adamo from the Italian Gemmological Institute, Viktor Tuzlukov from Russia, Alicia Vildosola from Spain and Larry French from the Buccellati Foundation, Italy.