Kiran Gems Wins Six GJEPC IGJ Awards at 43rd Annual Event
March 21, 17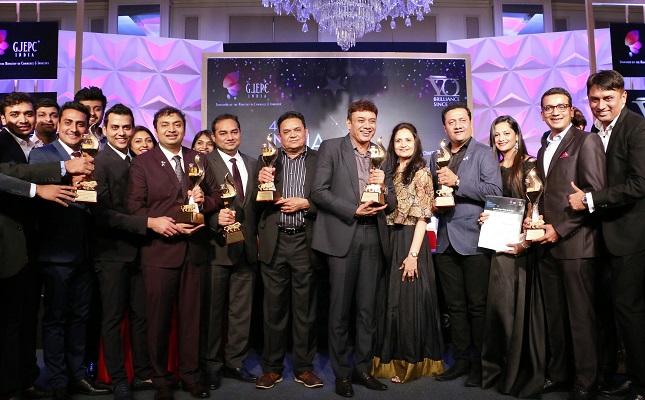 (IDEX Online) – Indian diamond manufacturer Kiran Gems along with its group companies Kiran Exports HK Ltd and Kiran Jewelry won six prestigious GJEPC IGJ awards at an annual event held by the Gem and Jewellery Export Promotion Council (GJEPC).
Kiran Gems won four awards while its two group companies won one each. The firm said in a statement that it was rare for a single company to win so many GJEPC awards in a single year.
Kiran Gems was awarded the 'Highest Exporter - Cut & Polished Diamonds (Exports above Rs . 3000 Crores)' for the ninth consecutive year.
Kiran Gems Chairman Vallabhbhai Patel dedicated it to Kiran Gems' employees and its customers globally.
"It is not simple to be on top for so many years. It requires a focus on continuous improvement and lot of hard work and to be nimble. I share this award with every member of our company for their contribution and customers for their continued trust in us."