Record Smashed as Sotheby's Sells Pink Star to Chow Tai Fook for $71 Million
April 04, 17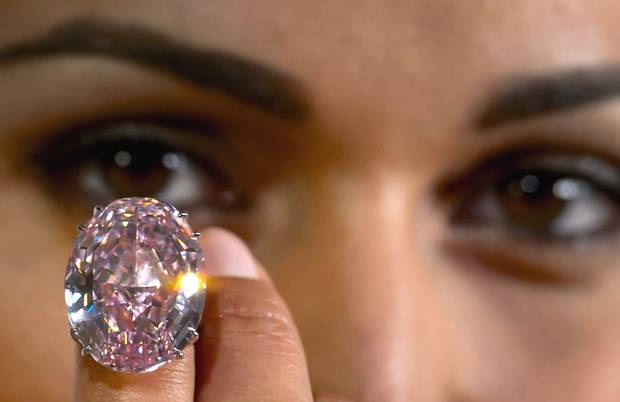 (IDEX Online) – Chow Tai Fook, the Hong Kong-based jewelry retail giant which is the world's largest jeweler, paid around $71 million for the 59.6-carat Pink Star diamond today (Tuesday), setting a new world record for the top auction price for any gem.
The retailer won the battle for the gem in just five minutes, bidding HK$553 million, Sotheby's said.
The previous record-holding gem sale was the oval-shaped Oppenheimer Blue diamond, sold by auction house rival Christie's last May for $58 million.
Ironically, the record price paid was about $12 million below the $83 million offer Sotheby's received for it in 2013. The sale collapsed because New York diamond-cutter Isaac Wolf defaulted, leading the auction house to take back the stone.
The Pink Star was said by Sotheby's before the sale to have an estimated value of more than $60 million. It's the largest internally flawless diamond of its kind that the Gemological Institute of America said it has ever graded.