HRD Antwerp Officially Inaugurates New Lab And Offices In Mumbai
April 26, 17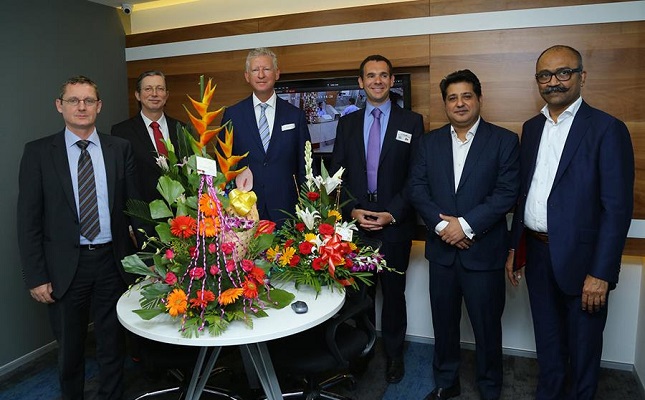 (IDEX Online) – HRD Antwerp officially inaugurated its new lab and office premises in Mumbai on April 25 in the presence of Belgian Secretary of State for Foreign Trade Pieter De Crem.
"This expansion underscores HRD Antwerp's commitment to fundamentally strengthening the ties between the world's leading diamond trading center – Antwerp – and the Bharat Diamond Bourse – the world's largest diamond bourse," HRD Antwerp said in a statement.
"HRD Antwerp started its activities in India back in 2012, to provide faster and more convenient service to Indian diamond companies", said Ravi Chhabria, Managing Director of HRD Antwerp India. "The demand for HRD Antwerp services in India and worldwide has grown steadily over the years. We expect this growth to increase further, so we have invested in the latest technology and equipment to offer world class facilities to our customers. We also just re-launched our education program in India. We specifically chose the new premises in order to be closer to our customers: they are now about 5 minutes walking distance from the Bharat Diamond Bourse."
The newly opened office will also offer a fast grading service for diamonds weighing 5 carats and more.
The inauguration took place during the Economic Mission to Mumbai organized by the Flemish Chamber of Commerce, Flanders Investment and Trade and Brussels Airlines which has a new direct flight from Brussels to Mumbai.