Polished Diamond Prices Decline Slightly in April
May 02, 17
(IDEX Online News) – In April, the IDEX polished diamond price index saw a slight decline. The Index began the month at 120.17 and ended at 119.49.
The decline last month followed a similar one in March.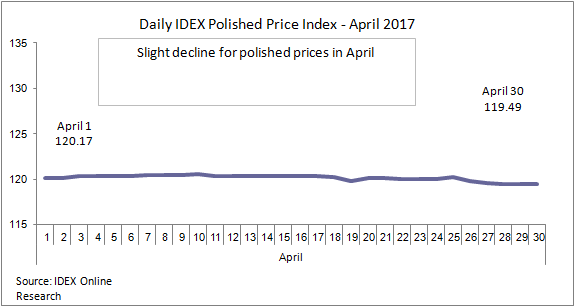 Diamond Prices Show Multi-Month Decline
Polished diamond prices have declined since the middle of last year. The index is at its lowest point for four years as the graph below illustrates.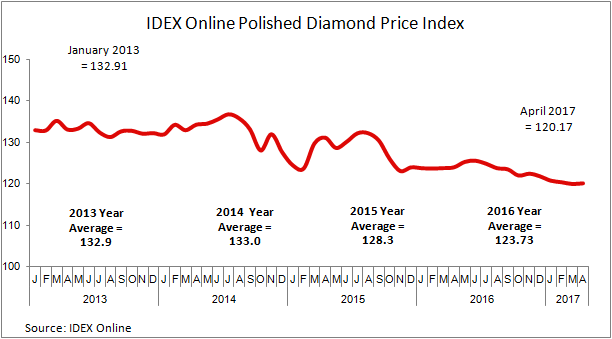 The graph of polished diamond prices since January 2013 shows a 9.6-percent decline to-date.
On a month-to-month basis, global polished diamond prices in April saw an increase of 0.1 percent over March.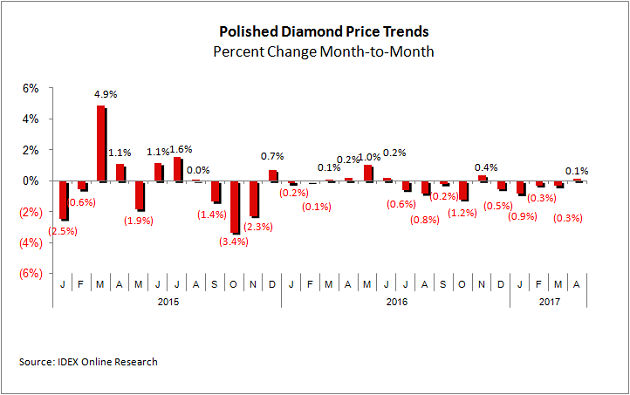 On a year-over-year basis, the average price in April showed a 3.1-percent decrease.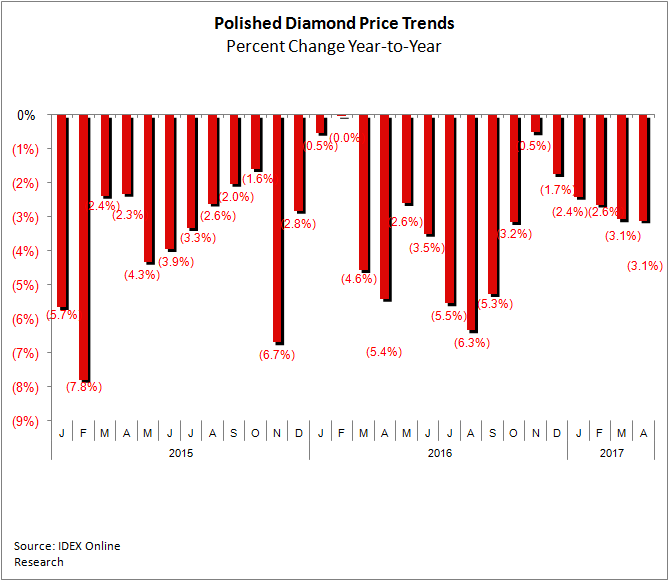 Diamond Prices by Size Decrease
On a month-to-month basis – comparing prices during April 2017 to March 2017 – there were five declining categories and one riser. Apart from 0.5 caraters, diamonds of all other sizes changed.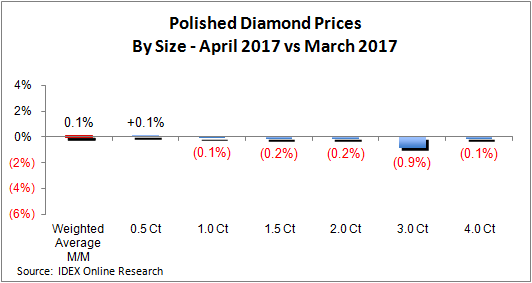 On a year-over-year basis, there were five decliners and one riser. While the 4.0-carat category rose, all the others declined, as can be seen in the graph below.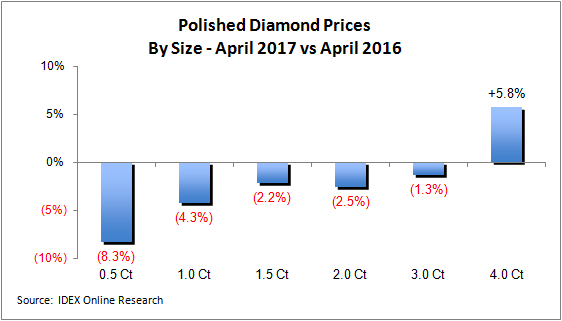 Over the longer term, the general trend is that 4-carat stones have shown the most price volatility, although 3-carat diamonds have displayed the steepest year-over-year decline since mid-2015, as the graph below shows. From December 2015 onwards, there has been relative price stability in 1-carat, 1.5-carat and 2-carat stones.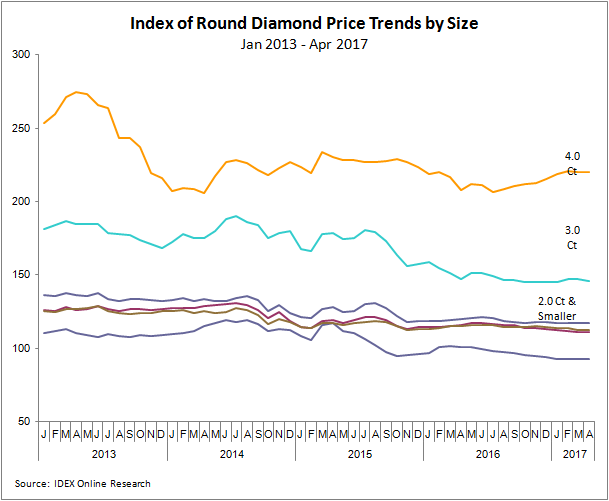 Outlook
There was relatively strong movement in the dealer market, with demand for polished stones rising in Asia. Among the positive factors increasing demand for polished goods was an announcement of record exports by the Swiss Watch Federation, particularly to Hong Kong.
There were solid sales by Alrosa and De Beers last month, indicating robust demand for rough goods and strong premiums. De Beers reported the sale of nearly double the amount of diamonds it mined in the first quarter of this year.