Plumb Club & JCK Partnering to Bring DPA Event at JCK
May 07, 17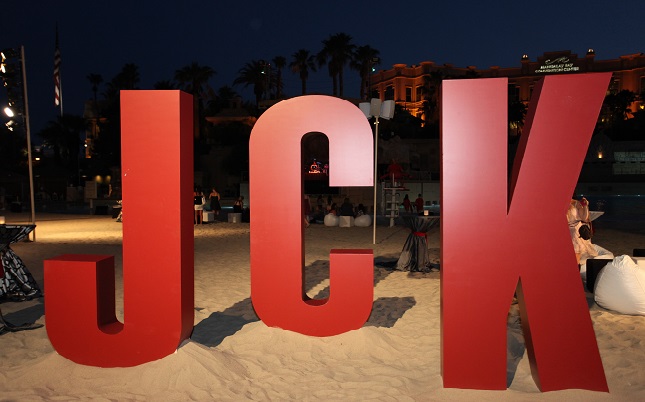 (IDEX Online) – The Plumb Club and JCK will be partnering this year at the 2017 JCK Las Vegas Jewelry Show to bring two timely topics to the jewelry retailer at their annual breakfast symposium on June 6.
Attendees will be among the first to see the Diamond Producers Association's (DPA) new campaign, including advertising, social media, and point-of-sale materials launching in the third quarter. Attendees will receive DPA's new digital booklet about updating the diamond narrative to speak effectively with millennials.
The DPA will discuss the challenge of changing millennial perceptions about diamonds and how this requires a radically new approach to communication that cuts through the clutter. Chief Marketing Officer, Deborah Marquardt, will reveal how the "Real Is Rare" platform showcases diamonds as symbols of authentic connection and commitment, broadening the emotional territory for diamond moments and the opportunities for purchase, the Plumb Club said.
"Attendees will come away with a deeper understanding of DPA's mission, our latest campaign, and how the new assets can be adapted for the in-store environment," said Marquardt. "This is an ideal opportunity to update retailers from across the country one year after DPA launched the new Real Is Rare platform at JCK in 2016."
Following the introduction, Charles Duhigg, Pulitzer Prize winner, best-selling author and senior editor of the New York Times will talk about: The Science Behind the Sale: How to build the habits that increase sales through a more rewarding customer experience.
Duhigg will share the mindset needed to create an experience for consumers that taps into their habits and impulses. Armed with actionable tactics to enhance the customer experience and increase sales, attendees to the breakfast will be invited to The Plumb Club pavilion following the presentation to meet Duhigg and receive a complimentary copy of his bestselling book, Smarter, Faster, Better.
"This keynote topic is a not-to-be-missed for all retailers, who are guaranteed to learn tips on changing habits to positively affect sales and ultimately your bottom line," said Yancy Weinrich, senior vice president for the Reed Jewelry Group. "The Plumb Club has been a valued anchor of the JCK Show for over 20 years, and we look forward to bringing you more events and education in the future."
"Part of The Plumb Club vision is to add value and positively impact our Industry" cites Lawrence Hess, executive director of The Plumb Club. "Educational events such as this, through which we can provide the retailer tangible and immediately actionable information to help them in their business, is just one of the ways in which we achieve this goal."
The event in the South Seas Ballroom, Level 3, Mandalay Bay Convention Center is open to registered retailers only and reservations are required.