ALROSA Uncovers 65.75-Carat Diamond At Jubilee Deposit
June 21, 17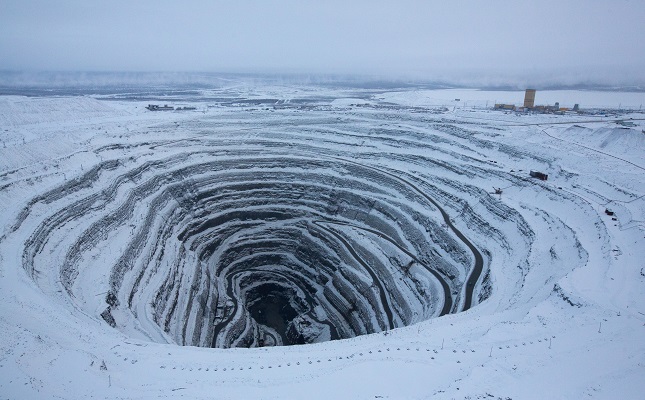 (IDEX Online) – ALROSA has uncovered a 65.75-carat diamond at its Jubilee kimberlite pipe in the Aikhalsky mining deposit in Yakutia in Russia's far east where most of its diamond mines are located.
The transparent diamond is octahedron in shape, has light-yellow tint and dimensions of 23 x 16 x 17 mm.
The last large diamond found at the deposit in the past two years was a 76.07-carat stone, which was named in honor of the marking of 70 years since the defeat of Nazi Germany.