Mountain Province Upbeat on 2017 Production in Q2 Report
July 20, 17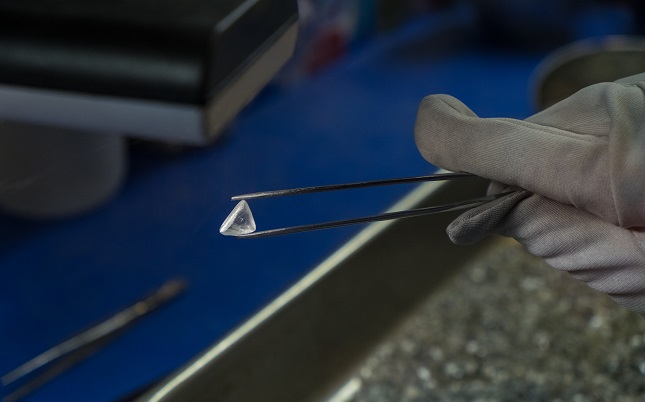 (IDEX Online) – Mountain Province Diamonds Inc. said it expects to meet or exceed its full-year 2017 production guidance at the Gahcho Kué Diamond Mine following the release of production results for the second quarter ended June 30.
The second quarter of 2017 represented the first full quarter of commercial production for the mine after commercial production was declared on March 1.
The company's attributable share of second quarter diamond production was approximately 791,000 carats.
Mountain Province owns 49 percent of the project, with De Beers Canada owning the rest.
"In this first full calendar quarter of operations since the declaration of commercial production, the mine diamond processing plant averaged 8,618 tonnes of kimberlite processed per day, and 8,977 tonnes per day over the most recent two months of May and June, notably in excess of its nameplate capacity of 8,226 tonnes per day," the miner said.
David Whittle, Interim President and Chief Executive Officer, said: "Given the strong plant performance and our favorable grade experience to date, we remain confident we will meet or exceed our full-year 2017 production guidance."
The company added that Patrick Evans has now resigned as a Director of Mountain Province, following his departure in early June as Chief Executive Officer.