Signet Buys Jamesallen.Com And Segoma Imaging Technologies For $328M
August 24, 17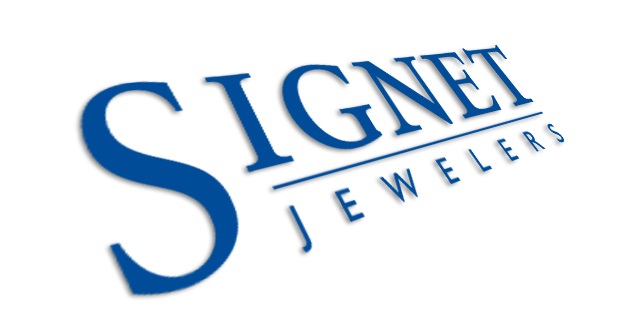 (IDEX Online) – Signet Jewelers Limited is to acquire R2Net, the owner of JamesAllen.com and Segoma Imaging Technologies, for $328 million in an all cash transaction.
JamesAllen.com is a fast-growing online jewelry retailer, while Segoma Imaging Technologies provides R2Net machines to enable a next-generation digital jewelry shopping experience.
"The acquisition will bring together Signet's jewelry retail business with R2Net's world-class innovation capabilities and digital technology to create an enhanced customer shopping experience and accelerate Signet's execution of its Customer-First OmniChannel strategy while adding a fast-growing millennial online retail brand to Signet's portfolio," Signet said. "The acquisition represents an important step for Signet towards building scalable digital capabilities for OmniChannel transformation.
"This is a highly strategic acquisition for Signet," said Virginia C. Drosos, Chief Executive Officer of Signet. "The James Allen brand and R2Net's technologies and innovative approach present a unique opportunity to rapidly enhance our digital capabilities and create a distinctive customer shopping experience which more seamlessly integrates our digital and physical retail platforms. We look forward to the R2Net team, who have been long-term partners on our Jared Design-A-Ring platform, joining the Signet family. Together, we will redefine the jewelry shopping experience and further accelerate our Customer-First OmniChannel strategy."
R2Net was founded in 2006 by Oded Edelman, James Schultz, Michele Sigler and Dean Lederman. The company is headquartered in New York City with global operations, including technology innovation centers in Israel and 24/7 customer service operations in Frederick, Maryland. R2Net's innovative technologies include proprietary 360° Diamond Display Technology, Virtual Ring Sizer and Ring Try-On mobile application.
"We founded JamesAllen.com with a mission to offer beautiful rings, simplicity, selection, pricing transparency and overall value to consumers online," said Edelman, Co-founder and Chief Executive Officer of R2Net. "By joining forces with Signet, we believe we will be able to accelerate the growth of JamesAllen.com and our adjacent R2Net businesses while continuing to build on our unique culture and technology. The Signet and R2Net teams have a shared belief that consumers deserve the best jewelry shopping experience and we look forward to continuing to build innovative technologies together to enhance the consumer experience across the Signet brand portfolio. I am excited to be working with Ms. Drosos and the Signet team to delight jewelry consumers whether in-store, online, or by phone."
The transaction is currently expected to close in the third quarter of fiscal 2018 subject to customary closing conditions and regulatory approval. Signet sees significant growth and value creation opportunities from the implementation of R2Net's technology across its physical and online retail platforms. Signet anticipates the transaction to be accretive in the first full year of operations.
Following the acquisition, R2Net brands will largely operate as an independent division of Signet and its current leadership team will remain intact. In addition to his role as President of JamesAllen.com, Edelman will become Chief Digital Innovation Advisor of Signet, where he will report directly to Drosos and assume responsibility for driving Signet's digital innovation strategy. As a sign of commitment to the long-term vision of Signet and R2Net, Edelman and the R2Net founders have agreed, subject to the completion of the transaction, to invest a portion of their transaction proceeds in Signet shares.