Israeli Diamond Industry To Be One Of Largest Exhibitors At HK Show - IDI
September 04, 17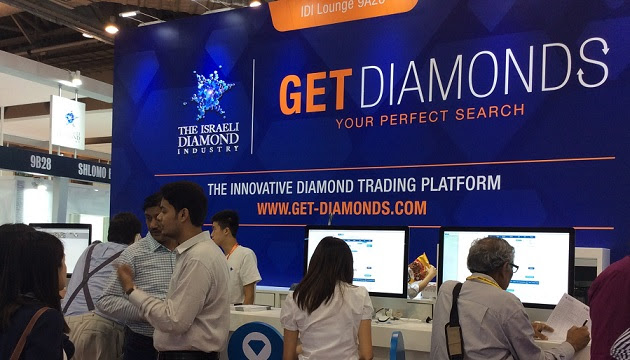 (IDEX Online) – The Israeli diamond industry will once again be one of the largest national exhibitors at the September Hong Kong Jewellery & Gem Fair, according to the Israel Diamond Institute (IDI).
The Israel Diamond Pavilion, organized by the IDI, will host 72 companies and will encompass more than 1,050 square meters. There will also be about 15 additional Israeli companies exhibiting at different locations throughout the show.
The Israel Diamond Pavilion will be located in Hall 9 of the Asia World Expo. The IDI Lounge at the heart of the pavilion will offer four Get Diamonds Show search terminals and will serve refreshments throughout the day.
The Get Diamonds Show, the trade show search platform innovated by IDI, includes a Chinese version in addition to one in English. It is accessible on smartphones as well as at the dedicated terminals in the IDI Lounge. The proprietary system, which enables buyers to search a database of all goods offered by Israeli exhibitors at the show, has proven to be a popular tool for buyers, the IDI said.
The September Hong Kong Show is one of the most important shows for the Israeli diamond industry. Asian markets are key to Israel's marketing strategy, with sales to Asia representing over 30 percent of Israel's total polished diamond exports. Israel's net polished diamond exports to Hong Kong in the first half of 2017 rose 7.5 percent to total $733.9 million.
IDI Chairman Shmuel Schnitzer said that he is positive about the show. "We are pleased that the Chinese demand for diamonds and jewelry is rising after a period of stagnation, and India is also bouncing back. Asian markets are very significant for the Israeli diamond industry. The September show is a major one for the Israeli industry and I am pleased that we will have a strong presence there. I am hopeful about the outcome of the show despite the challenges the diamond industry has been facing," he said.