Polished Diamond Prices Show Small Decline in September
October 01, 17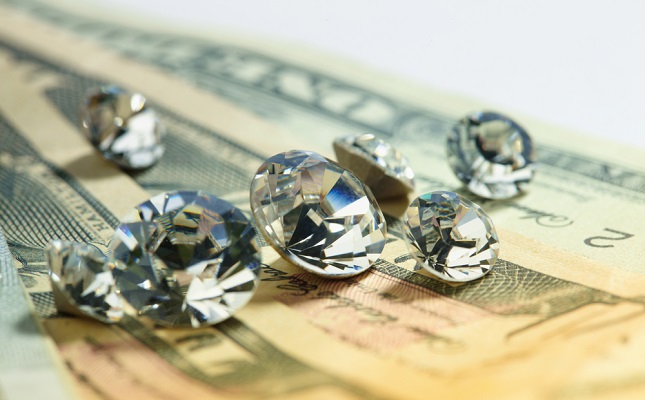 (IDEX Online News) – After slight increases in July and August, the IDEX polished diamond price index showed a decline in September.
The Index began the month at 120.74 and ended at 119.49.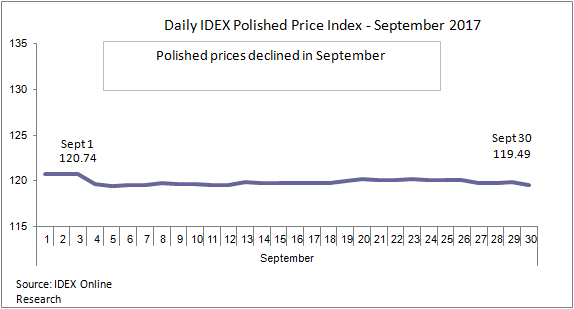 Outlook
The market has started to come back to life over the past month following the traditionally quiet summer vacation.
A look at the major diamond trading centers shows that activity is relatively stable.
The Hong Kong Jewellery and Gem Show which took place from September 13 to 17 was solid if unspectacular, with a fairly substantial demand for lower-quality diamonds.
Trading in October is likely to be relatively quiet overall due to the Succot holiday in the first half of the month, and the Diwali festival in the second part of October.
Read the full article here on IDEX Online Research