Mujeres Brillantes Women's Industry Group Holds Meeting at VicenzaOro
October 02, 17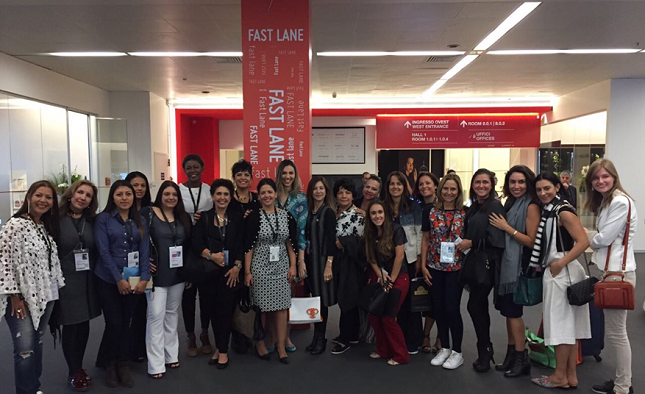 (IDEX Online) – The international group of women in the jewelry and watchmaking industry, Mujeres Brillantes, held a meeting at the VicenzaOro fair, a year since its founding.
Mujeres Brillantes President Ali Pastorini gave a speech where she said that the industry would not change course if women do not modify their their way of positioning themselves professionally. She also spoke about the evolution of the group and its rapid growth worldwide.
There were also individual presentations by representatives of each of the countries that make up Mujeres Brillantes and the exchange of experiences resulted in plans for 2018 the commercial, educational, social and governmental sectors. The need for alliances in the market to strengthen the presence of the group was also discussed.
A new chapter in Italy has been established, becoming the eighth country to join the group, alongside Brazil, Colombia, Ecuador, Spain, Panama, Portugal and Turkey to empower women in the goldsmith industry.
"I am very happy with the commitment each member showed during the encounter, it was a great learning experience for everyone and an excellent opportunity to show that when women work together for the same goal, we are invincible," said Pastorini. "We will not wait for the industry to decide when it is time to recognize women; we are already implementing regional and international actions for 2018 that will empower us."
Corrado Facco, CEO of the International Exhibitions Group which manages the VicenzaOro fair, also addressed the group and spoke about the advantages of networking.