Tiny Jewel Box Appointed Argyle Pink Diamonds Select Atelier
November 22, 17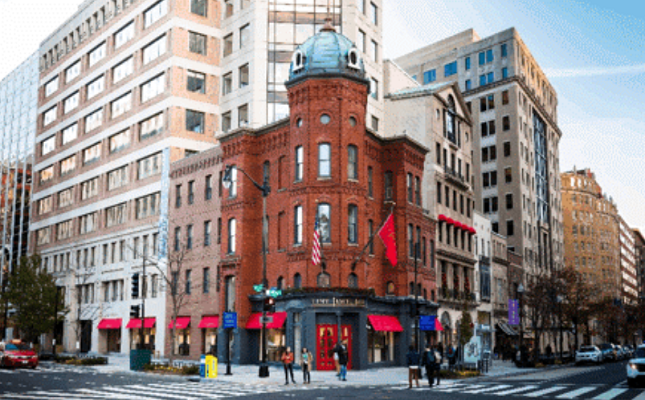 (IDEX Online) – Luxury jeweler, Tiny Jewel Box, has been appointed as an "Argyle Pink Diamonds Select Atelier".
In recognition of this, it will unveil an extremely rare collection of Argyle pink and red diamonds from Western Australia on December 1-2 at its headquarters on 1155 Connecticut Avenue in Washington D.C.
Tiny Jewel Box joins an exclusive network of U.S. luxury jewelry retailers, and is now one of just 35 worldwide with direct access to a regular supply of Australian pink diamonds from Rio Tinto's Argyle Diamond Mine for its jewelry collections.
"We're excited to now have a collection of exquisite fine jewelry pieces that showcase rare Argyle pink diamonds. Our customers appreciate knowing they are sourced directly from the mine." said Matthew Rosenheim, President of Tiny Jewel Box in D.C.
Washington D.C. is an important market for pink diamonds with many distinguished collectors in the area. Since 1933, when Franklin Delano Roosevelt visited Tiny Jewel Box on a shopping trip, the store has become a destination for jewelry collectors.
A number of Presidents, First Ladies, Ambassadors, members of Congress, foreign dignitaries and celebrities have frequented Tiny Jewel Box – from Michelle Obama to Sammy Davis Jr. Many of the brooches acquired by former U.S. Secretary of State Madeleine Albright and celebrated in her publication "Read My Pins", were curated by Tiny Jewel Box. On November 7, the Museum of Art and Design in New York presented Madeleine Albright with an award in the form of a bespoke brooch containing an Argyle pink diamond from Tiny Jewel Box.
Rio Tinto Diamonds marketing manager, Marie Chiam said, "We are delighted to welcome Tiny Jewel Box as a Select Atelier for Argyle Pink Diamonds. Tiny Jewel Box is a storied jewelry house with over eight decades of heritage and a rich history."