Flat Polished Diamond Prices in November
December 03, 17
(IDEX Online News) – Following a slight increase in October, the IDEX polished diamond price index was flat during November.
The Index began the month at 119.70 and ended at 119.95.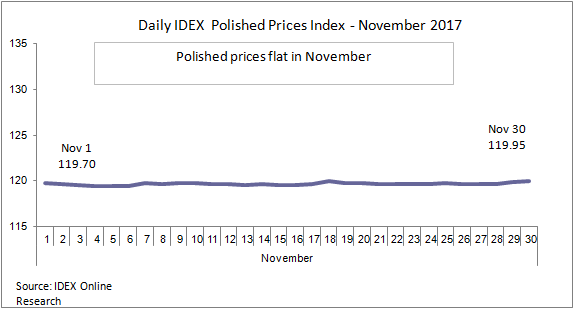 Diamond Prices Show Multi-Month Decline
Polished diamond prices have declined since the middle of last year. The index is at one of its lowest point for more than three years as the graph below illustrates.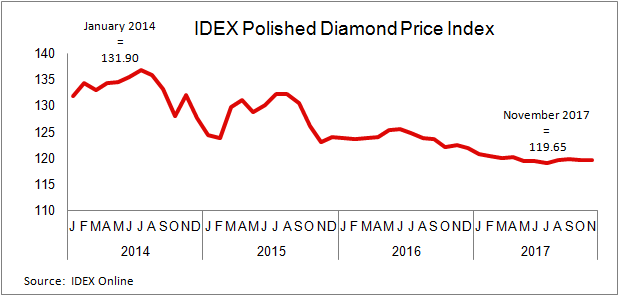 The graph of polished diamond prices since January 2014 shows a 9.3-percent decline to-date.
On a month-to-month basis, global polished diamond prices in November saw a decrease of 0.1 percent over October.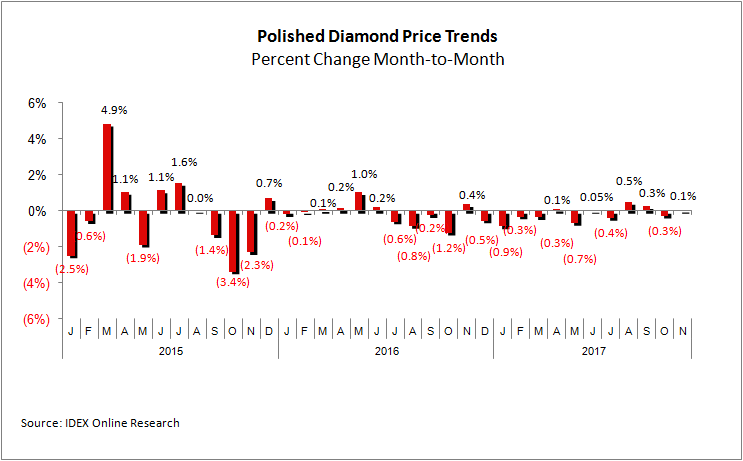 On a year-over-year basis, the average price in November showed a 2.3-percent decrease.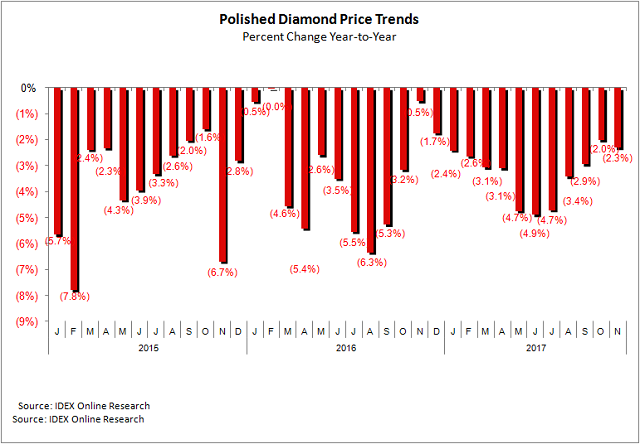 Diamond Prices by Size Decrease
On a month-to-month basis – comparing prices during 2017 to November October 2017 – there were four declining categories and two risers as seen in the graph below.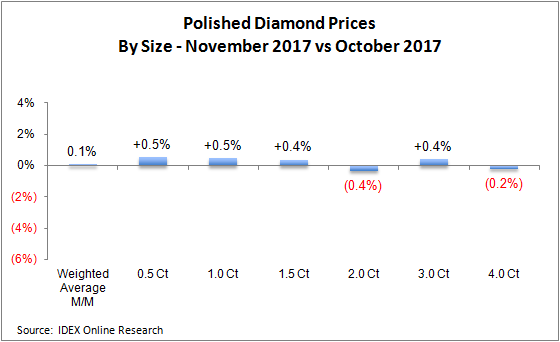 On a year-over-year basis, there were five decliners and just one riser – the 4.0-carat category – as all the others declined, as can be seen in the graph below.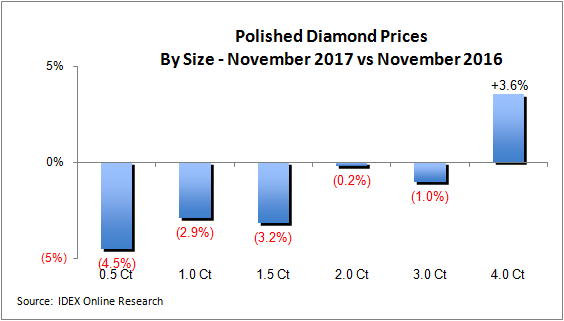 Over the longer term, the general trend is that 4-carat stones have shown the most price volatility, although 3-carat diamonds have displayed the steepest year-over-year decline since mid-2015, as the graph below illustrates. From December 2015 onwards, there has been relative price stability in 1-carat, 1.5-carat and 2-carat stones.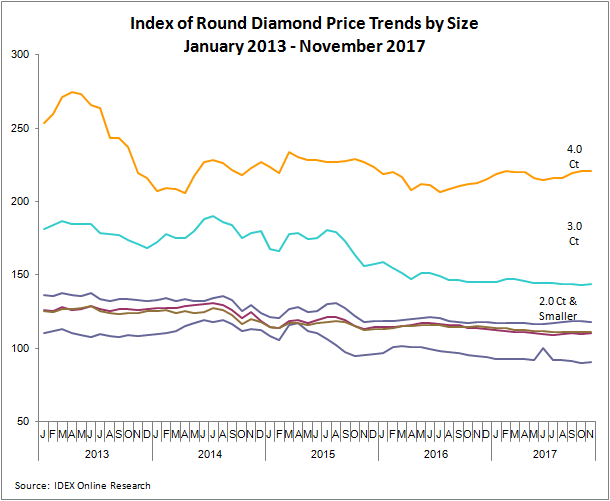 Outlook
November was reportedly quiet with only a slight pick-up following the Diwali festival in the second part of October, and the Jewish festival of Succot in the first half of the month.
Diamond traders will be expecting to see stronger demand in the weeks to come as the Christmas holiday season, and the Chinese New Year to follow.