Registration Opens for Israel's International Diamond Week
December 04, 17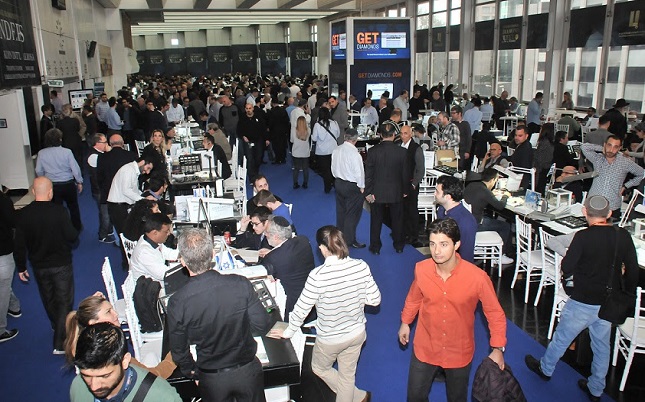 (IDEX Online) – Registration has opened for the seventh International Diamond Week in Israel (IDWI), to be held from February 5 to 7 at the Israel Diamond Exchange (IDE).
The event has become an essential feature on the calendar of professional diamond dealers worldwide, the IDE said in a statement. Attracting hundreds of international buyers, this year it promises to be significantly expanded with exciting new features and business opportunities, the IDE said.
The annual IDWI offers trading opportunities for diamond dealers, with a large quantity and variety of goods on offer and minimal participation costs. Participants who register now will receive three complimentary nights at a local hotel.
The 2018 IDWI will this year be held in a shorter format, with trading taking place on the bourse floor from Monday to Wednesday, leaving Thursday as an optional day for individual meetings.
IDE President Yoram Dvash said, "The IDWI has become a true buying festival for the diamond world, with participants coming from over 20 countries. Each year the numbers exceed our expectations and we are certain that this year will be huge," he stated.
IDWI Chairman Ezra Boaron said, "The 2018 International Diamond Week will be bigger and better. We will again be holding important international rough and polished tenders during the event and we are adding exciting business and social events, which we will announce later on."