ALROSA Becomes A Certified Member Of The RJC
December 13, 17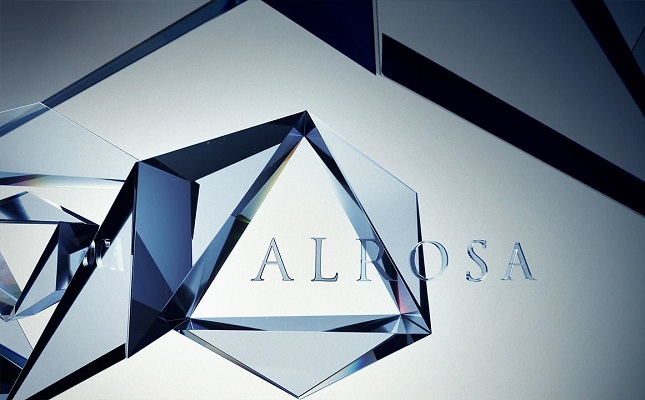 (IDEX Online) – ALROSA has become a certified member of the Responsible Jewellery Council (RJC) by achieving certification against its Code of Practices through meeting the highest ethical, human rights, social and environmental standards as established by the RJC.
The RJC is an international not-for-profit standards-setting and certification organization established to instill a responsible worldwide supply chain that promotes trust in the global fine jewelry and watch industry. RJC certification provides companies engaged in the diamond, gold and platinum group metals supply chain with the means to demonstrate their commitment to ethical behavior and responsible business practices. A large independent audit company has been engaged to assess ALROSA's compliance with RJC's Code of Practices.
It took several months for ALROSA to undergo a comprehensive sustainability audit covering social responsibility, environmental protection, and best ethical principles of business, including fight against corruption, respect for human rights, ensuring decent working conditions, according to a statement.
As part of the audit, representatives of the auditing company visited many of ALROSA's facilities, including its main production sites - Mirny, Aikhal and Udachny Mining and Processing Divisions, and the company's subsidiaries - ALROSA-Nyurba, Almazy Anabara and Severalmaz, diamond sorting centers in Mirny and Arkhangelsk.
Following the audit, ALROSA achieved RJC certification for three years, the maximum time period granted by the RJC.
Andrew Bone, RJC Executive Director, congratulated ALROSA on achieving Certification against 2013 Code of Practices (COP). "The provisions under the 2013 COP address important issues for our members and their supply chain. We are delighted to see major diamond business influencers supporting our course for a sustainable and transparent supply chain and responsible sourcing".
ALROSA President Sergey Ivanov said: "Once again ALROSA has proved its compliance with the high standards of responsible business conduct. We are proud that our work has been highly appreciated by independent experts and in accordance with the highest industry standards, and we will continue to make efforts to be one of the leaders in social and environmental responsibility, upholding the trust in the whole of the diamond supply chain. Receiving an RJC Certificate is a positive signal not only for ALROSA, but for the industry as a whole, as it once again proves to consumers that modern diamond mining is a transparent and responsible business that sets best world practices in our great industry and goes well beyond the basic requirements of industry self-regulation."
ALROSA said it attaches high value to the issues of corporate social responsibility and sustainable development. In 2016, ALROSA's social investments, including regional development programs, corporate social programs for employees and their family members and charity projects exceeded RUB 10 billion, and the costs of environmental activities amounted to RUB 5.5 billion.
ALROSA has been a member of RJC since September 2016, and was elected to the board of directors of the organization in May 2017.