The IDEX Online Polished Price Report - December 2017
January 01, 18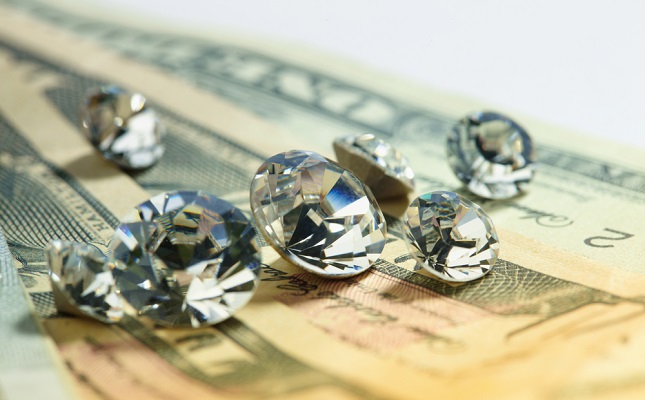 (IDEX Online News) – As in November, there were relatively few price changes in round diamonds in December but most of the changes were upwards, particularly for stones of around 0.70 carats to 2.00 carats. There were rises in a range of 0.40-0.44 carat and 1.00-1.24 carat diamonds. There were declines of 4 percent, in 0.18-0.22 carat stones in the SI1-SI2 category, as well as in 0.23-0.29 carat diamonds in mid-level colors and clarities, and in 2.00-2.99 carat goods in D color in I1-I3 clarities.
Fancy diamonds also saw relatively few price changes, and as with rounds, most of the changes were upwards. There were increases in a range of colors and clarities in 0.30-0.39 carat diamonds, and in top color-clarities of 0.70-0.79 carat stones, and in E-J colors, SI2-I2 diamonds in the 5.00-5.99 category. Meanwhile, there were declines in the 0.30-0.39-carat category in D-E, VS1 to VS2 goods, and in several categories of 1.50-1.99 carat stones.
The following are some of the changes in this week's IDEX Online Diamond Price Report.
To receive a free copy of the full IDEX Online Diamond Price Report, please email us at prices@idexonline.com.
Rounds
0.18-0.22 cts G / SI1-SI2

-4%

, I/ VVS2

+3%

0.23-0.29 cts I-J / VS2

-3%

,
0.30-0.39 cts J / I1

-5%

,

H-I / IF

+2%

0.40-0.44 cts M / VS1

-3%

,

D-I/ IF-VS2

+2-3%

0.45-0.49 cts Just three changes, two up and one down
0.50-0.69 cts I-L / IF

-2-3%

, G-H / SI2

+2%

0.70-0.79 cts L / VVS1-VVS2

-2%

, E-F / VVS2

+1-3%

0.80-0.89 cts K / VVS2

-3%

, D-E / IF-VVS2

+1-3%

0.90-0.99 cts D/ SI1

-3%

, D / IF

+2%

1.00-1.24 cts H/ IF

-2%,

D-E / VVS2-VS2

+2-3%

1.25-1.49 cts D / VVS1

-2%

, H / IF-VVS1

+2-3%

2 cts D / I1-I3

-2-3%

, E / IF-VVS1

+1-3%

3 cts Just two changes, one up and one down
4 cts H / VS2

-3%

, K-M / VS1-VS2

+2%

5 cts I / VS1

-3%

, L-M / SI3

+3%
Fancy Cuts
0.18-0.22 cts No changes
0.23-0.29 cts Just two changes, one up and down
0.30-0.39 cts D-E / VS1-VS2

-2%

, D-G / SI1-I1

+2-4%

0.40-0.44 cts F / VS1

-3%

, E / IF

+2%

0.45-0.49 cts

Just two changes, both upwards

0.50-0.69 cts I / VVS1

-3%

, E / IF-VVS1

+4%

0.70-0.79 cts K-L-I / SI2

-2-4%

, D-H / IF-VVS2

+1-4%

0.80-0.89 cts D / VS1-VS2

-2%

, G / SI2-SI3

+1-3%

0.90-0.99 cts I / VVS1

-3%

, D-E / VS1

+3%

1.00-1.24 cts F / VS1

-3%

, D / VVS2

+2%

1.50-1.99 cts L / VS1-VS2

-2%

, J / VS1-VS2

+3%

2 cts L / VS2

-2%

, E-F / I1-I2

+2-4%

3 cts Just two changes, one up and one down
4 cts F / VVS1

-2%

, F-G / SI3

+2%
5 cts -J / VS2

-3%

, E-J / SI2-I2

+2-4%