Zimbabwe May End Majority Local Ownership Rule on Diamonds
January 23, 18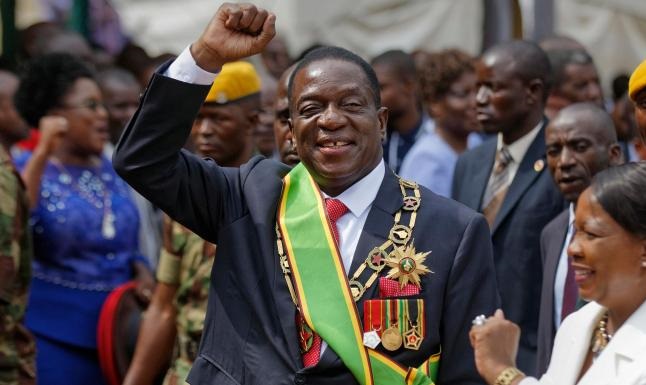 (IDEX Online) – Zimbabwe may consider ending the country's policy of foreign companies in the diamond and platinum sector handing over a 51-percent controlling interest to local citizens, new President Emmerson Mnangagwa said.
Mnangagwa, who became president in November after Robert Mugabe resigned, previously announced that the ownership requirement on all other minerals would be abolished.
The government needs to assess its diamond and platinum industries more carefully, he said in an interview with Bloomberg TV. "I only excluded diamonds and platinum for now. We do not have a real or deep-rooted or well-interrogated policy on diamonds or platinum. Down the line when we are satisfied that this can also go into the open basket we will do so."
Mugabe previously said that as much as $15 billion may have been looted from the Marange diamond fields in the east of the country where the state consolidated all of the firms mining in the area into one firm into the Zimbabwe Consolidated Diamond Company. However, Mnangagwa described that figure as a "thumb suck" and in reality a far smaller sum has gone missing.
Mnangagwa said the country was "open for business" and had received encouraging signals following his inauguration from many members of the international community.