ALROSA To Auction Large Rough Diamonds At IDWI 2018
January 23, 18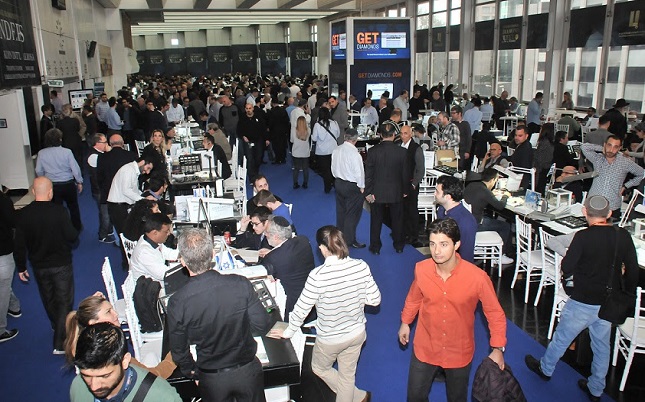 The International Diamond Week in Israel (IDWI), organized by the Israel Diamond Exchange (IDE) from February 5-7 will feature an auction of special large rough diamonds by ALROSA, a world leader in the production of gem-quality diamonds.
The total carat weight of the auction is 1,905 carats, and includes a 37.38-carat diamond. More than 100 clients have already registered for the auction, the IDE said.
The ALROSA auction will feature rough diamonds over 10.8 carats. The company is offering for sale 117 gem-quality lots. All of the auctioned stones were mined from the deposits of PJSC ALROSA, and its subsidiaries – JSC Almazy Anabara and PJSC ALROSA-Nyurba.
"Special size diamonds over 10.8 carats form a rather small share of the output – about 0.6 percent. Auctions for the sale of such diamonds repeatedly attract a significant number of participants, especially in Israel. Many companies from Israel, including relatively small ones, specialize in this product and understand it very well. Due to the high level of competitiveness, we always obtain good results here," said ALROSA Vice President Yury Okoemov.
ALROSA has been the world leader in diamond mining since 2009. Currently, the share of ALROSA in the global production of natural rough diamonds totals 28 percent, in Russian diamond mining – 95 percent. Gem-quality diamonds form the bulk of the company's output.
ALROSA's main production capacities are located in the Republic of Sakha (Yakutia) and Arkhangelsk region. In 2016, ALROSA produced 37.4 million carats of rough diamonds.
IDWI 2018 will host many hundreds of buyers from close to 40 countries around the world. A huge variety of goods will be offered by over 300 exhibiting companies from Israel and abroad. Participation costs are minimal and participants will receive three complimentary nights at a local hotel.
To register for the ALROSA tender visit dea.alrosa.ru or email alrosail@inter.net.il