Vicenzaoro Jewelry Show Posts 10% Increase In Buyers
January 25, 18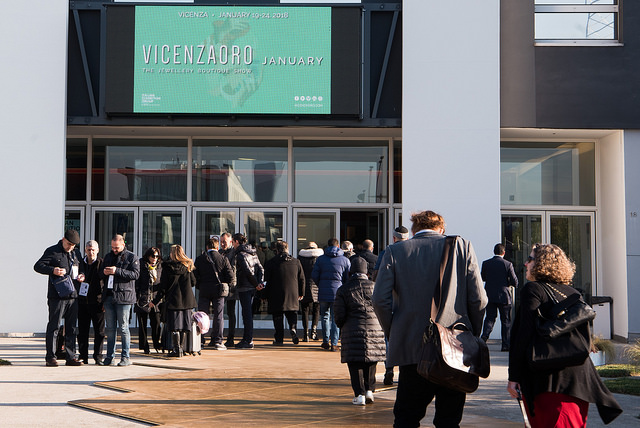 (IDEX Online) – The VicenzaOro International Jewellery Show has closed, with organizers reporting a 10 percent increase in buyers – coming from 130 countries – compared to the January 2017 edition to more than 36,000 entries to the event.
The presence of international buyers from the most important countries for the global gold and jewelry sector is growing strongly, they said, with Italy showing an increase in buyers of more than 10 percent.
The organizers said there had also been an excellent performance by T.GOLD, the world exhibition of technology for the jewelry sector, which recorded a more than 16 percent increase in buyers.
The Jewellery Boutique Show was organized by the Italian Exhibition Group (IEG) - a company created by the merger of Rimini Fiera and Fiera di Vicenza.
The show hosted more than 1,500 brands, 40 percent of which came from 35 countries, including the most important production areas.
From Continental Europe, buyers from Germany were up 22 percent, from the United Kingdom there was a 14 percent rise, and from Greece a rise of 20 percent. In addition, Turkey saw a 34 percent increase, Russia was up 15 percent, and the Ukraine saw a 13 percent rise. On the other hand, Spain saw a decline.
Meanwhile, visitors from the US increased by 24 percent, and those from Japan were up 31 percent, China saw a 29 percent increase, while visitors from the United Arab Emirates rose 9 percent despite the recent difficulties caused by the introduction of a new VAT tax in the UAE. The increase in visitors from India was 51 percent.
As for the North African countries, Iran and the Middle East in general, had a strong presence.
The winter edition of the show also hosted the 'Jewellery Oscars', with the Andrea Palladio International Jewellery Awards.