IDCA Celebrates 34th Annual Awards Night at AGTA Gemfair in Tucson
February 07, 18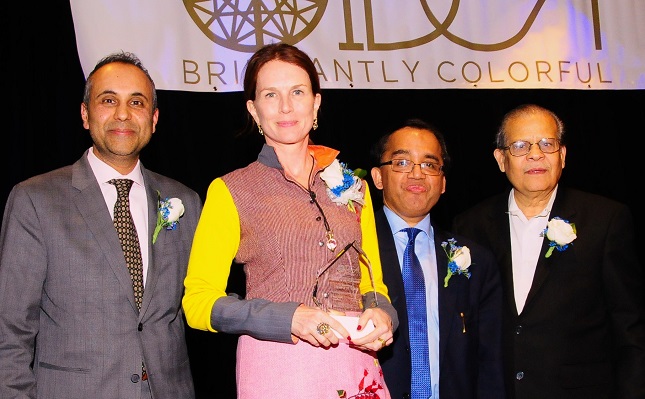 (IDEX Online) – The Indian Diamond & Colorstone Association hosted its 34th Annual Tucson Awards Gala at the AGTA Gemfair, honoring Temple St. Clair with its Designer of the Year award.
Temple St. Clair said she was overwhelmed by the honor. She recounted how 30 years ago she travelled throughout India and was inspired by the art, architecture and antiques, which became the starting point of her design journey.
Benjamin Guttery, of Third Coast Gems, spoke at the event, and shared with the audience his passion for his work.
Pictured from left: Shekhar Shah, IDCA Jt. Secretary; Temple St. Clair; Shailesh Jhalani, IDCA Vice President; and Haridas Kotahwala, IDCA Directory.