Real Is A Diamond Movies Debut on Olympic Winter Games Broadcasts
February 15, 18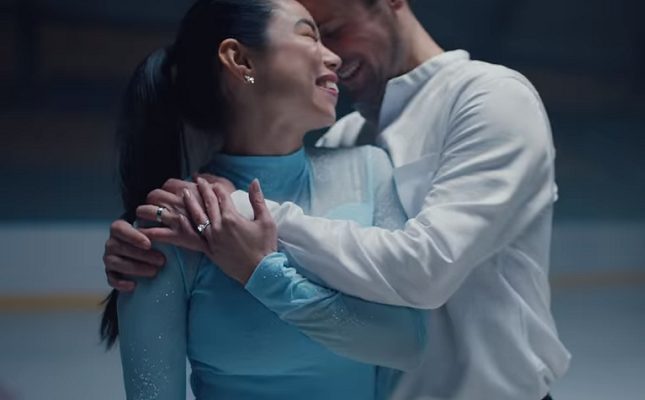 (IDEX Online) – Real is a Diamond has launched three videos during the live on-air and digital broadcast of the 2018 Winter Olympics in Pyeongchang, the Diamond Producers Association (DPA) said in a statement.
"The Making of a Gem" video shorts were developed to showcase the striking similarities between the unique journey of an athlete on the rise, and a diamond tapping into the emotional context of a diamond's symbolic meaning. Three videos were created through the perspectives of a snowboarder, ice skating duo, and a women's ice hockey team to demonstrate the natural forces and elements that forge both diamond and competitor.
Click here to see the first movie
"Stunning performances in icy winter environments contrast the beauty, purity and precision of sport with the pressure and commitment required to transform natural promise into a unique achievement of enduring strength and brilliance. The final beat in each emotional and inspiring story links the athletes' authentic talent and excellence with that of a one-of-a-kind diamond," the DPA said.
"The breadth of common themes was surprisingly rich, and made for seamless and layered storytelling," said Deborah Marquardt, the DPA's Chief Marketing Officer. "Like diamonds, the immense pressure and the deep inner forces competitors must endure in order to grow strong, find their edge and ultimately shine is an ideal narrative to explore during our most cherished and meaningful celebration of sport and human connection."
Stylist Tanya Dukes of the NBCU Content Studio said: "In each film, we styled the athletes in realistic, current diamond jewelry that they'd actually wear, including some of their own pieces. The jewelry was an authentic part of their personal style." She sourced pieces from a range of diamond jewelry designers including Sydney Evan, Jade Trau, Ritani, Sethi Couture, Barbela, Hearts on Fire and Forevermark.
"The Making of a Gem" series launched across NBCUniversal's digital and social platforms on February 5, and began airing on the linear networks on February 10. The films will be distributed through NBCUniversal's portfolio-wide platform across social, video programming, and the company's strategic partnerships with Apple News and Vox Media. Videos and supplemental content will also run on Real is a Diamond owned and operated channels, as well as in cinema.
Click here to see the second movie