Gemfields Reports Record $72M Revenues At Auction Of Mozambique Ruby
June 14, 18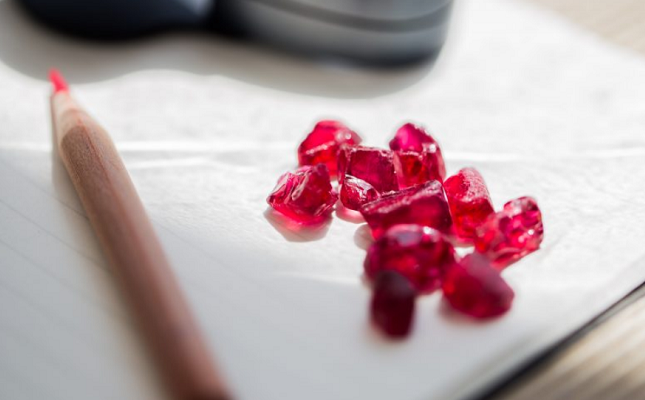 (IDEX Online) – Gemstone miner Gemfields reported record revenues of $71.8 million from its latest auction of ruby from its Montepuez mine in Mozambique.
Of the 86 lots offered, 82 were sold (95%), with an average price of $122 per carat, a new record for Gemfields' mixed quality ruby auction, the firm said. The proceeds of this auction will be fully repatriated to Gemfields' ruby mine, MRM, in Mozambique, with the production tax due to the government of Mozambique being paid on the full sales price achieved at the auction.
Gemfields' 10th auction of rough rubies from Montepuez saw 51 companies placing bids. "The auction offered high, medium and commercial grade rough rubies exclusively in untreated form. The consistency of supply and the reliability of the Gemfields grading system continues to be well received by buyers. Reducing risk, improving manufacturing efficiencies and aiding buyers' ability to meet demand for larger orders – the Gemfields grading system is a fundamental part of Gemfields' revolutionary approach to build transparency and confidence in the colored gemstone sector."
The specific auction mix and quality composition of the lots offered at each auction vary in characteristics such as size, color and clarity on account of variations in mined production and market demand, the miner explained. Therefore, the results of each auction are not always directly comparable. On a quality-for-quality basis however, the per carat prices demonstrated particularly strong demand, suggesting Mozambican rubies are having a moment, and might just be the next big jewelry trend."