De Beers' Q2 Rough Diamond Production Up On Stronger Demand
July 19, 18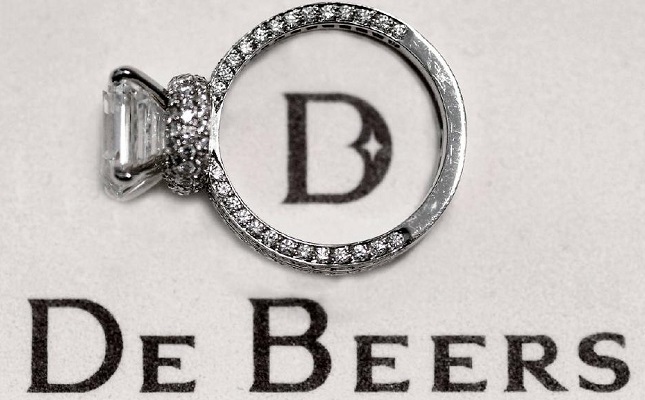 (IDEX Online) – De Beers' rough diamond production increased by 3% to 9.0 million carats, reflecting production increases to meet stronger demand as well as the contribution from the ramp-up at Gahcho Kué, the miner said.
Production in the second quarter was 8.997 million carats compared with 8.742 million carats in the year-earlier period.

Botswana (Debswana) production increased by 6% to 6.3 million carats in response to stronger trading conditions. Jwaneng production increased by 4% to 3.0 million carats due to an increase in tonnes mined and treated. Similarly at Orapa, production increased by 8% to 3.3 million carats due to the ramp up of additional processing capacity in response to stronger trading conditions.

Namibia production increased by 32% to 0.5 million carats driven by access to consistently higher grades at the land operations and technology-led optimisation of the marine drill fleet.

South Africa (DBCM) production decreased by 28% to 1.0 million carats, primarily owing to a period of suspended production at Venetia following a fatal incident in March.

Canada production increased by 17% to 1.2 million carats due to the completion of the ramp-up at Gahcho Kué.

Rough sales volumes were 10.0 million carats (9.4 million carats on a consolidated basis from three sales cycles in Q2 2018, compared with 5.9 million carats (5.4 million carats on a consolidated basis from two sales cycles in Q2 2017. In addition to the different number of sales cycles over the period, sales volumes benefited from positive sentiment in the midstream following growth in consumer demand for diamond jewellery in late 2017, and a continuing positive outlook.

The H1 2018 average realised rough diamond price increased by 4% to $162/carat (H1 2017: $156/carat) due to a 1.6% increase in the average rough price index and an improvement in the sales mix, driven by the substantial volumes of lower value goods sold in H1 2017, following the Indian demonetisation programme in late 2016. Excluding this impact, the average value of the production mix was lower in H1 2018 as a higher proportion of lower value carats was delivered from Orapa and Gahcho Kué.

The miner said that its full year production guidance remains unchanged at 34-36 million carats, subject to trading conditions.