Polished Diamond Price Index Again Stable in August
September 02, 18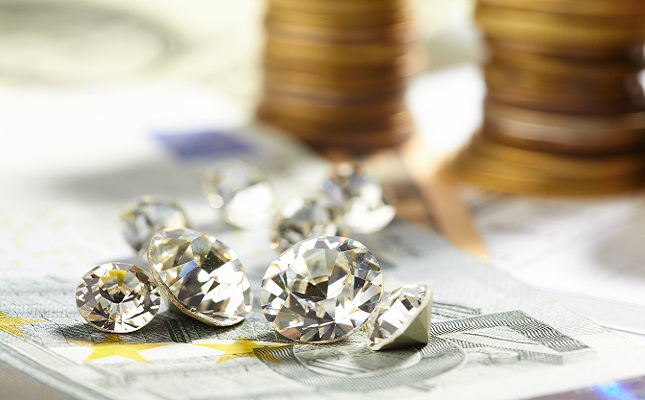 (IDEX Online News) – The IDEX polished diamond price index was stable in August, rising only very slightly during the month as was the case in July.
The Index began the month at 125.55 and ended at 125.95.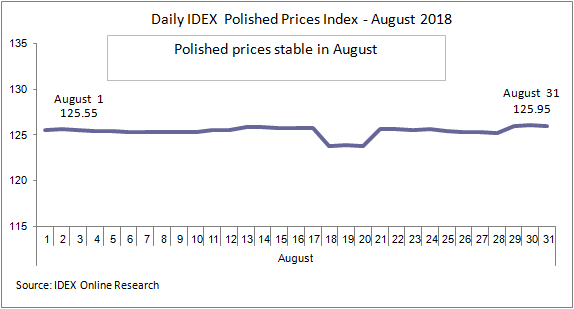 Outlook
Diamond traders went back to work during August at the major trading and manufacturing centers in the northern hemisphere following the summer vacations.
Top of the to-do list for many of them was to prepare for the big and hugely influential September edition of the Hong Kong Jewellery and Gem Fair.
Known for being a show where business is transacted – especially for the local market and for Mainland China – the event is an important barometer of the health of the global diamond, gemstone and jewelry industry.
All eyes will be on the fair in a bid to judge sentiment in the market in the vital fourth quarter of 2018 with the market looking ahead to a positive holiday sales season.
With the US economy appearing to be powering ahead, the industry is optimistic regarding the Christmas sales period.
For the full IDEX Online Research article, click here