ALROSA To Auction Rare Large Diamonds In New York
September 19, 18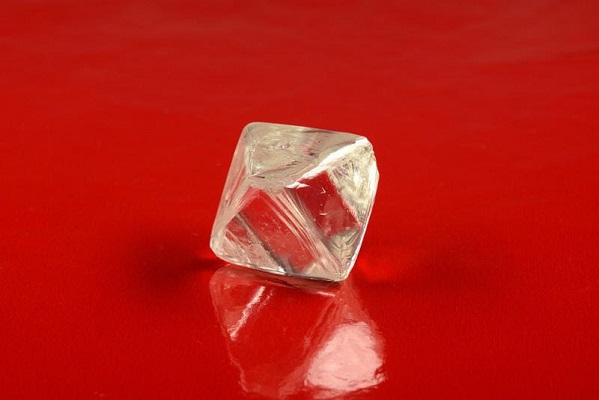 (IDEX Online) – ALROSA is to hold its second rough diamond auction of the year in New York, with 81 large gem-quality diamonds over 10.8 carats each being put for auction, the miner said.
Among them is a 98-ct diamond with yellowish hue (pictured above) and a diamond weighing over 100 carats. Both stones were mined at the Yubileinaya pipe in Yakutia.
"Such large and pure diamonds are extremely rare in nature," said Evgeny Agureev, Member of the Executive committee, Director of the USO ALROSA. "This is a real find, and we are proud that we can now offer such products around the world. Moreover, we brought to New York 20 fancy light yellow colored stones that are in great demand in the market."
The current auction is the second this year. During the first auction held last spring, ALROSA sold 63 lots for a total of $10.4 million.
"The US is the country with the highest demand for diamond jewelry, so it is very important for us to develop sales here. Auctions allow us to present especially valuable lots and to increase the number of interested buyers. During the first auction in May, we had 50 participants, and the current auction will gather more than 60 firms, including companies not only from the US, but also from India, Israel, Belgium, the United Arab Emirates and even Russia," Evgeny Agureev added.
The results of the auction will be announced on October 9.