Responsible Artisanal Gold Solutions Forum Announces First Conflict-Free Supply Chain
October 25, 18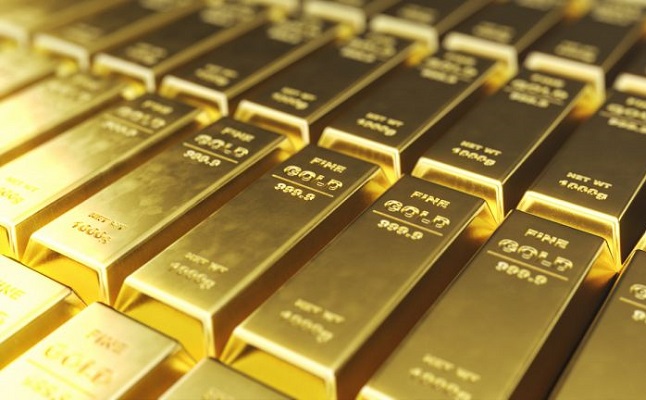 (IDEX Online) – The Responsible Artisanal Gold Solutions Forum, with USAID and local partners, has announced the first conflict-free artisanal gold from the Democratic Republic of the Congo (DRC) exported to U.S. jewelers.
Forum member Sasha Lezhnev, Deputy Director of Policy at the Enough Project, said, "This gold proves that it is possible to source conflict-free, responsible gold from Congo and bring it to American consumers. That's a very important proof of concept. Other jewelry and tech companies should begin sourcing responsible gold from Congo, and governments should enact consequences on companies that smuggle conflict gold, which disincentivizes a responsible trade."
With support from USAID, a pilot project was implemented in South Kivu, DRC to establish a conflict-free supply chain for artisanal gold. The gold was exported by Fair Congo, processed in the U.S. by Asahi Refining, manufactured into gold earrings by Richline Group, and sold through Signet Jewelers (operating under brands such as Kay Jewelers and Zales).
This pilot represents a number of firsts for the artisanal gold sector:
First supply chain designed to source conflict-free artisanal gold from the DRC by U.S.-listed companies since enactment of the Dodd-Frank Act, section 1502, demonstrating the ability to comply with reporting requirements while sourcing from the DRC and African Great Lakes Region.

First traced artisanal gold sourced from the DRC to be refined by a London Bullion Market Association (LBMA) "Good Delivery" certified refinery, demonstrating the effectiveness of due diligence systems and that responsible, international companies can engage in the region.

First conflict-free, artisanal gold conforming to international due diligence standards (OECD, LBMA)

to be exported from DRC to a U.S. jeweler, demonstrating that companies can support economic development in the conflict-affected region while avoiding illicit trade.

First mine site and exporter to pilot the DRC's traceability system (Initiative de Traçabilité de l'Or d'Exploitation Artisanale), demonstrating DRC government commitment to responsible artisanal gold.
The Forum is a multi-stakeholder, public-private partnership to address critical barriers to a legitimate artisanal gold trade in the African Great Lakes Region. Forum partners recognize that these milestones, while significant, represent first steps in the goal of building a responsible trade and market for artisanal gold from the region. The Forum's objective is to make this project an example of good practice that is scalable, replicable, and sustainable.