World Diamond Congress Holds In-Depth Debates on Industry Challenges
October 25, 18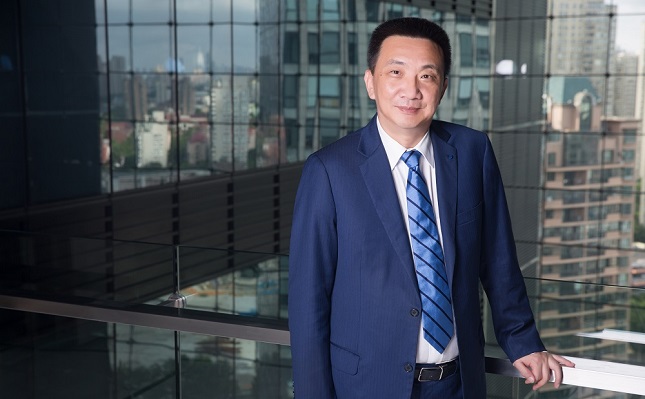 (IDEX Online) – The wide range of challenges facing the global diamond industry were outlined by World Federation of Diamond Bourses (WFDB) President Ernie Blom in his keynote speech on the second day of the 38th World Diamond Congress on Wednesday.
From financing to generic marketing and the need to attract Millennial buyers to the impact of De Beers' Lightbox jewelry, maintaining consumer confidence, securing financing for the trade, Know Your Client, responsible sourcing and the changes to the US Federal Trade Commission's Guides to Jewelry, Blom touched upon all the major issue facing the trade at the meeting being hosted by the Bharat Diamond Bourse (BDB).
Blom told the gathering of the WFDB's 30 bourses that the Federation – the world's largest diamond industry body – must proactively promote itself and what it stands for. "Colleagues – as we all know a chain is only as strong as its weakest link. Your role as WFDB Presidents is becoming more critical in promoting the ethos and philosophy of the Federation. We need you all to be more proactive in promoting the role of the WFDB. We have a marvelous organization of which we can all be proud. But we need to take several large steps forward in telling people inside and outside the industry about our mission and dedication to improving the way the diamond trade operates."
The WFDB Congress approved proposed changes to its by-laws and inner rules to enable its current Executive Committee to remain in place until the next Congress in 2020 to give the body stability, and for Blom to remain in place as president for a fourth term. In addition, presidents approved a proposal for Shanghai Diamond Exchange President Lin Qiang to be appointed as Vice-President in the place of Israel Diamond Exchange (IDE) President Yoram Dvash who stated his desire to concentrate on his work for the IDE. The Congress also approved a proposal from Peter Meeus, the former president of the Dubai Diamond Exchange, for him to carry out a pilot program of the World Diamond Mark.
Blom stressed the need for the WFDB to work intensively over the next two years to put a succession planning policy in place to bring younger members of the industry forward to leading roles and for them to fill the top two positions at the WFDB from 2020 onwards.
The meeting started with comments from BDB President Anoop Mehta of the vital role the diamond industry plays in the Indian economy. He also said that with next year likely to provide fresh challenges for the global diamond trade, industry organizations should come together to present a united front in dealing with the issues facing it.
The Bharat Diamond Bourse is hosting the October 23-25 Congress at its premises.