Antwerp's Pluczenik Appealing to UK Supreme Court Over Willie Nagel Ruling
December 27, 18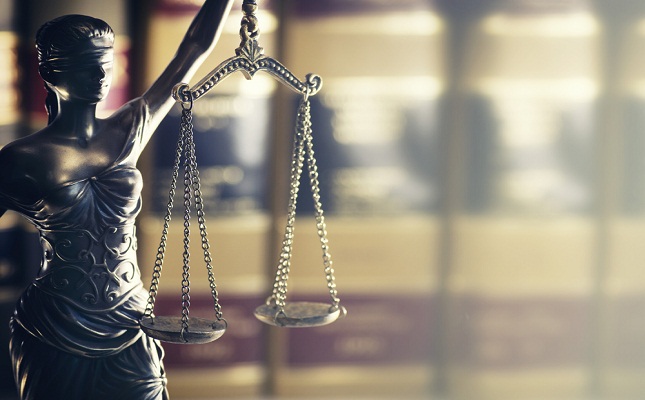 (IDEX Online) – Antwerp Belgian sightholder Pluczenik said he is appealing to the UK Supreme Court regarding a dispute between the firm and veteran diamantaire Willie Nagel who is based in the UK.
The England and Wales Court of Appeal recently ruled in favor of Nagel, saying the firm must pay $3.3 million to its former broker W Nagel Ltd. after the court agreed with a ruling of a lower court that Pluczenik violated an agreement between the sides from more than 20 years ago.
Nagel told the court that in 1994 he and Isaac Pluczenik made a deal whereby he reduced his commission rate in return for Pluczenik using W Nagel as its broker as long as it had a sight. However, Isaac Pluczenik died in 1997, with the business passing on to his son. When De Beers brought in its Supplier of Choice program in 2003, it said that its clients would no longer need brokers, although it encouraged them to do so. Some years later, Pluczenik informed Nagel that after 45 years he was ending Nagel's services as a broker for the diamond firm – thus triggering the lawsuit.
The court heard that there were few written accounts regarding the suit. Justice Andrew Popplewell pointed out in his 2017 ruling that the Pluczenik company didn't provide much in the way of documentation during the proceedings.
Nagel had told the court that Pluczenik had said he would remain a client as long as its De Beers sight lasted. But following the introduction of Supplier of Choice, the Pluczenik company said it had not broken the agreement with Nagel, because it had simply decided not to hire another broker and to not use a broker any longer.
Pluczenik told IDEX Online: "We didn't say that he [Nagel] would be our broker forever, but just that we would not take on another broker."
Justice Popplewell agreed with Nagel, saying that when the agreement was made, nobody predicted that in the future sightholders would not be required to use a broker. That point proved crucial since it was brought up in the recent appeal, with the judges agreeing with the original ruling.
"No one gave evidence which supported the case that Pluczenik is now seeking to advance—that the gist of the agreement was a commitment not to appoint another broker," wrote Lord Judge George Leggatt. "The very fact that no one would have had in mind the possibility that De Beers would cease to require a broker makes it inherently improbable that the agreement was to retain Nagel for so long as Pluczenik required a broker and much more likely that it was to retain Nagel for so long as Pluczenik had a sight."
The appeal judges also dismissed a claim by Pluczenik that De Beers' comment that sightholders did not necessarily need brokers anymore served to nullify the original agreement.
"[It is] commonplace for circumstances to arise which the parties to a contract did not foresee when the contract was made. When this happens, it does not follow that the contract ceases to be binding or ceases to apply," the judge wrote.
Francine Wachsstock, Pluczenik's lawyer, said the case was an old commercial dispute based on an oral contract which is difficult to prove. She said a Belgian court has been hearing a case in which Pluczenik is suing Nagel for what she said were professional mistakes in which the firm is claiming damages of 20 million euros.
"I would emphasize that the UK case is only against the Pluczenik company in Belgium, not anywhere else," she commented. "There is a commercial dispute on both sides of the [English] Channel, with claims by both sides. We would dispute whether a UK judgment can be enforced in Belgium and this is part of our discussions in the Belgian court. We also have issues regarding the way the case was tried and conducted in the UK.
"This is about an interpretation of contracts. We will go to the UK Supreme Court with this and other arguments," she said, adding that she could not outline them ahead of the hearing.
Attempts to contact Nagel at his London office were unsuccessful as of press time.