Chow Tai Fook Jewellery Group, Tencent Sign WeChat Pay Agreement
January 07, 19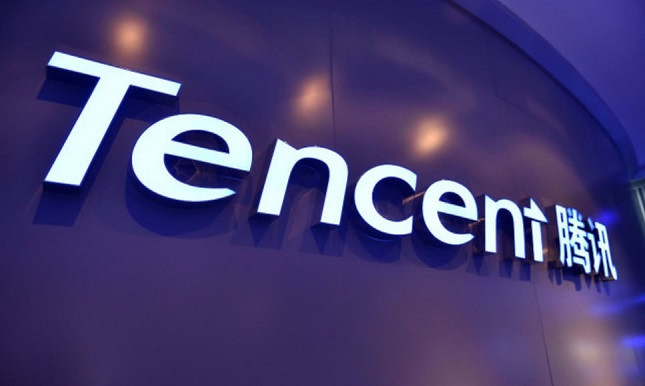 (IDEX Online) – Hong Kong based jewelry giant Chow Tai Fook Jewellery Group Limited has signed an agreement with Tencent in which WeChat Pay Hong Kong can be used for all purchases at its stores in Mainland China.
The deal aims to encourage Hong Kong buyers to use digital payments in Hong Kong dollars.
The use of WeChat Pay HK in both Mainland China and Hong Kong "provides the utmost convenience to Hong Kong consumers to pay for goods or services denominated in renminbi with WeChat Pay HK, while realizing the concept of the 'one-hour living zone' for Hong Kong people in the Greater Bay Area. The two parties will also facilitate members of Chow Tai Fook Jewellery Group to settle payment with WeChat Pay HK upon purchase and enjoy relevant promotional offers".
The Group plans to gradually promote WeChat Pay HK to more of its stores in the Greater Bay Area and other cities across Mainland China and further extend the payment method to the points-of-sale of other brands that the Group owns.
Bobby Liu, Executive Director of Chow Tai Fook Jewellery Group, said, "Striving for innovations and breakthroughs, we are committed to providing seamless and exceptional consumer experience through a wide range of innovative projects. The introduction of advanced technology has made the convenience in offering cross-border consumption, online payments and an integrated online-to-offline shopping experience available to customers from Hong Kong."
Royal Chen, Vice President of Tencent Financial Technology, added, "Our collaboration with Chow Tai Fook Jewellery Group will fully make use of the available mobile payment technology. Tencent Technology will vigorously promote cross-border financial cooperation. Leveraging financial and technological advancements, we aim to build a truly integrated service platform for those living in both Hong Kong and Mainland China."
Chow Tai Fook Jewellery Group and Tencent will jointly open further collaboration opportunities in "intelligent consumption" with an ID verification for Chow Tai Fook membership programme via mobile scanning, providing members with more promotional offers and convenience. Howe Zheng, Vice President of Tencent Financial Technology, stated, "Tencent Fin-Tech and Chow Tai Fook Jewellery Group will jointly explore and research the proposals for ID verification in order to catalyse the flow of capital and manpower resources across the border."