Royal Asscher Appoints Consultant For UK Sales And Training Strategy
January 21, 19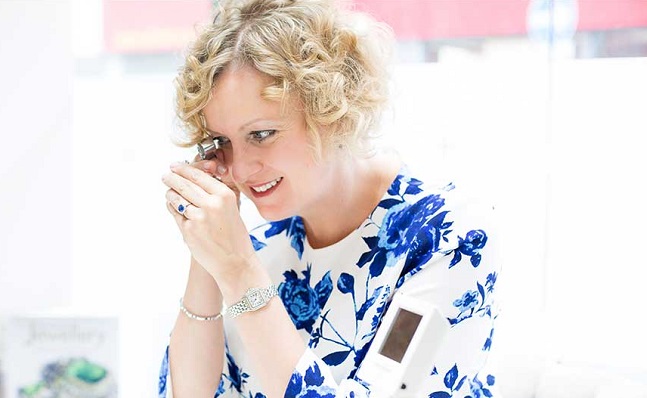 (IDEX Online) – The Royal Asscher Diamond Company said that Helen Dimmick will be working closely with the Asscher family, Royal Asscher's international marketing team, future retailers and suppliers in order to develop market relevant sales, products and training for UK retail jewelers.
"The intention in creating these materials is to bolster retailer confidence, attract customers and inject certainty into a challenging UK retail environment, through all the assurances a 165 year old diamond house can offer,". The firm said in a statement
Helen Dimmick said, "Retailers need brands which are going to support them and have empathy with their challenges. My remit for Royal Asscher is to create and determine a fresh 'retailer experience' of the brand and introduce the relevant collections which includes new bridal collections, loose diamond programs, and diamond fashion collections - to a British audience, giving the UK customer access to Royal Asscher's illustrious regal story and beautiful collections like never before.
We are responding to the challenges and opportunities of very changeable market conditions, plus with uncertainty over Brexit, all the figures show retail has been hit hard. It doesn't mean that the diamond and jewelry market is dying; but it has to evolve and innovate. I think retailers will have a deeper gravitation towards brands that offer real solutions to the issues they face and a genuine point of difference in terms of client experience. An authentic brand proposition is incredibly reassuring to retailers in any climate, but especially in these times.
Mike Asscher says "In the last 18 months Royal Asscher has sought to strengthen our sales and marketing team internationally. We've made a series of strategic appointments of staff and agencies which has enhanced our brand offering in terms of product development, marketing content, digital experience and training. We're delighted than Helen has come on board, her broad skills, considerable market knowledge and sensitivity to retailers' concerns, has begun to open doors for us."
Helen will help to market Royal Asscher's four signature patent protected fancy cuts - The Royal Asscher® Cut, the Royal Asscher® Round Brilliant Cut and the soon to be launched Royal Asscher® Oval Cut and Royal Asscher® Cushion Cut.
Royal Asscher has a presence in twelve countries internationally and announced its intentions to enter the UK market in early 2018. Since then the company has worked to develop a small retailer network and a relationship with a large British chain retailer. The appointment of Helen Dimmick is expected to bring significant growth to Royal Asscher in the UK over 2019.