Petra finds another huge diamond at Cullinan Diamond Mine
March 31, 19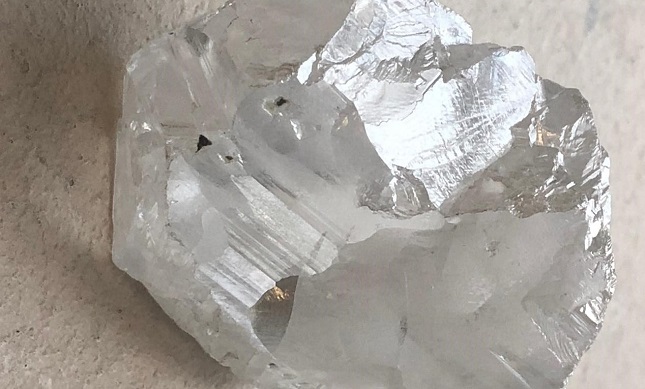 Petra, one of the junior diamond miners that is suffering from stock value undervaluation, pulled a 425.10-carat Type II white rough diamond from its famous Cullinan diamond mine
Petra Diamonds announced that it has recovered a 425.10 carat D colour Type II gem quality diamond earlier on March 29 from its famous Cullinan Diamond Mine.

In its announcement, Petra said that "this recovery further demonstrates the prevalence of these types of stones in the Cullinan orebody as well as the ability of the mine's plant to recover the full spectrum of diamonds."

Since acquiring the mine from de Beers, the mine's yield of large, gem quality has been prolific. Earlier this month, Petra mined 6.12-carat blue diamond, as well as a top color rough stone of more than 100 carats.

The new find is expected to be sold during the fourth quarter of the year. Petra will report its production and sales results for the first quarter of the year in mid-April. Following the find, Petra's stock value increased with eight percent. Like many other junior diamond miners, during past months Petra's stock value dropped significantly.